Kris Kries: Kris Jenner Breaks Down As She Talks About Rob's Recent Troubles In 'KUWTK' Preview – 'I Want To Fix Rob'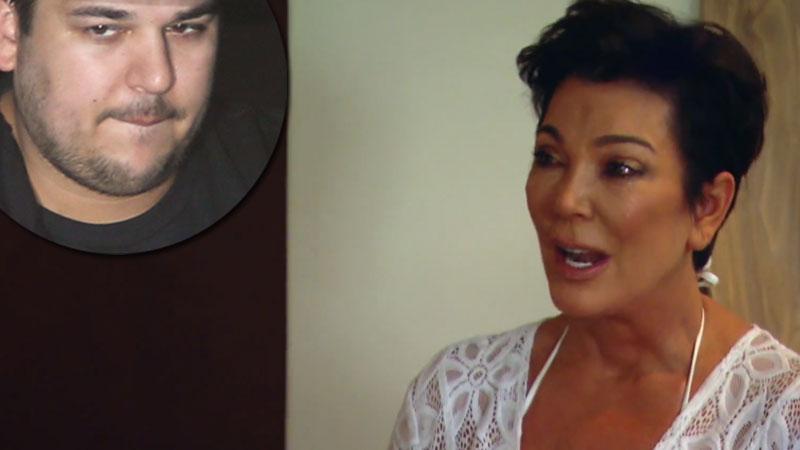 Kris Jenner showed raw emotion in the latest Keeping up with the Kardashians clip while talking about her son's recent troubles.
Breaking down in front of the cameras while talking to Kim Kardashian about Khloé Kardashian's concern for her brother, the momager sobbed about how much it also pains her that she can't help Rob Kardashian get through his woes herself.
"I want to fix Rob," she admits. "I have not, not cried myself to sleep in so long that I don't even know what that's like."
Article continues below advertisement
Kim, who looks like she has something better to do than to listen to her mom cry about her son, adds, "God, remind me to never have like 50 kids.
"Everyone has like such a huge, life-altering drama every single day of the week."
But Kris continues to express her concern for her son while trying to hold back more tears from pouring down her face. While trying to go through a list of her kids' well being, she stumbles at the end when she realizes that not all of them are where they should be.