On The French Defense! Khloé Kardashian Sticks Up For Her 'Yin And Yang' Relationship With French Montana In Radio Interview – 'They're Not F**king Him'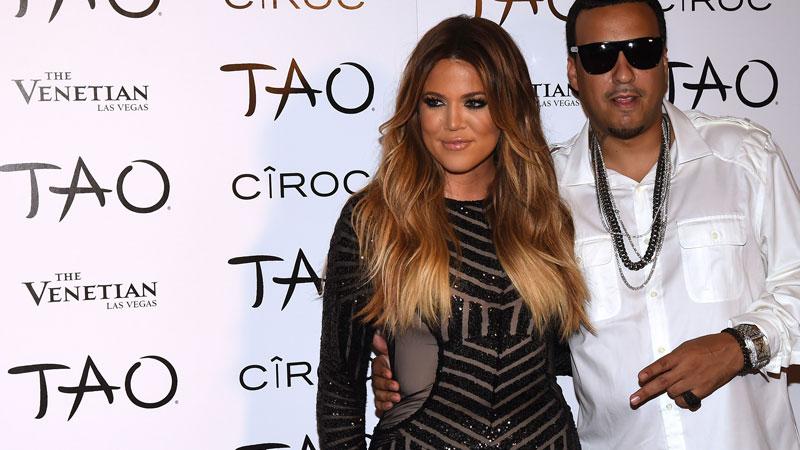 Khloé Kardashian is known for her protective side, but she really showed her true colors in a radio interview Thursday when talking about her boyfriend French Montana.
Having faced some scrutiny for the choices she has made in terms of men, Kardashian said she didn't care because people judge no matter what she does.
"People are going to comment no matter what," she said to radio host Angie Martinez. "If I dated the most clean cut perfect guy they're going to comment."
Article continues below advertisement
But the youngest Kardashian sister doesn't care what people have to say because she knows there is more to her flame than what meets the eye, which is exactly how she wants it.
"I've learned from my past that you have to keep some things private," she admitted, alluding to her rocky past with ex-husband Lamar Odom.
Despite being used to what people have to say about her and her family, she remains confused as to why people attack her new relationship.
"They're not f**king him, so why should they care?" she asked, adding that their relationship is "yin and yang."
Appearing together on the radio show, Montana dished that rumors of momager Kris Jenner not liking him are absolutely false. In fact, it's quite the opposite!
"Me and Kris Jenner are best friends," he spilled. "We drink together."
The "Ain't Worried About Nothin" rapper also revealed that Puff Daddy introduced him to his now-girlfriend before attending a party together.
But now the rapper, 29, is taking a hiatus from alcohol, as he's fasting for Ramadan. But that's not the only thing he's giving up for the month-long holiday. Kardashian, 30, admitted to another vice in which her boyfriend won't be participating.
"There's no sex during Ramadan," she confessed while adding sarcastically, "That's so fun."