Exclusive
Divorce Diet? Lamar Odom Packs On The Pounds As Khloe Kardashian Moves On With French Montana — But Source Insists It's A Sign He's Finally Drug-Free & 'Moving On'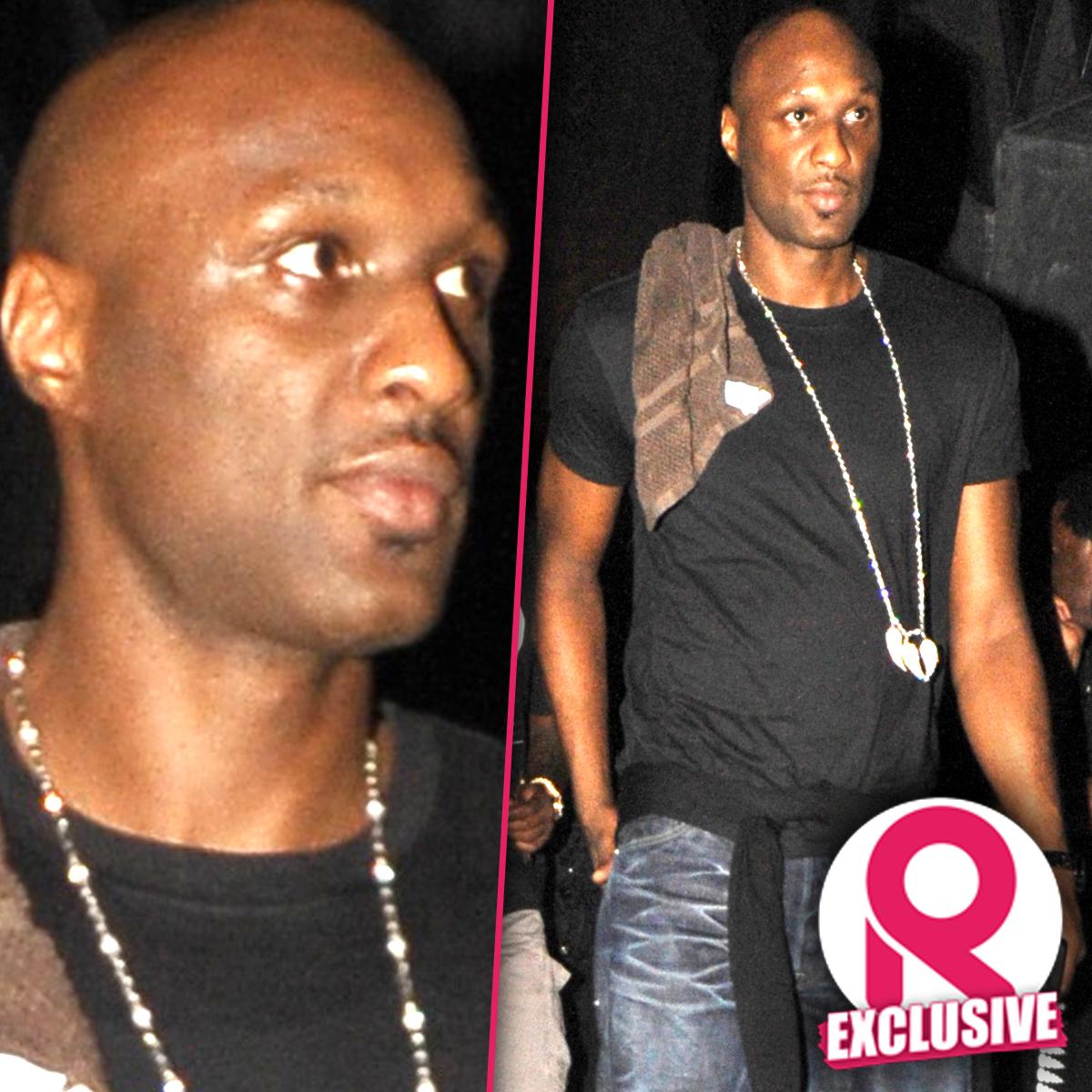 While Khloe Kardashian looks happier than ever with new boyfriend French Montana, her estranged husband Lamar Odom, has been publicly spotted looking heavier. But rather than a sign he's been struggling with their split, RadarOnoine.com has exclusively learned that Odom's weight gain is actually evidence that he's finally drug-free, and getting back in shape for the upcoming NBA season.
"At the height of Lamar's drug binge in recent months, he just wasn't eating," an insider explained. "The drugs just killed his appetite. The good news is that Lamar is now drug free and has been putting on weight!"
Article continues below advertisement
"He is much healthier and is now working on shedding the excess pounds and getting in shape for the upcoming NBA season," the source continued.
While Lamar seems to be successfully headed for a comeback, soon-to-be-ex-wife, Khloe, has worried those around her with her partying and diva behavior. Still, she's been managing to look better than ever.
According to the source, the Keeping Up with the Kardashians star "has a passion for alcohol that has not abated one bit since she became a fitness nut! Khloe works out twice a day every single day now, and she is way into it."
"She's managing her drinking and heavy workout schedule fine so far, but people on her team want her to quit one or the other, because it can't be healthy for her in the long run," revealed the source.
Meanwhile, Lamar is "moving on from Khloe," the insider insisted. "It's still a very sore spot for him, because he will always love her. Yet, Lamar realizes that the marriage and relationship have run their course."
What's more, the source insisted, "He is concerned about Khloe because he thinks new boyfriend, French Montana is a tool and only using her."
Who do you think is better for Kardashian, Odom or Montana? Let us know in the comments!