Chicago Academic's Dead Body Found In Trunk Of Bali Cabbie, Teen Daughter & Boyfriend Arrested In Connection With Death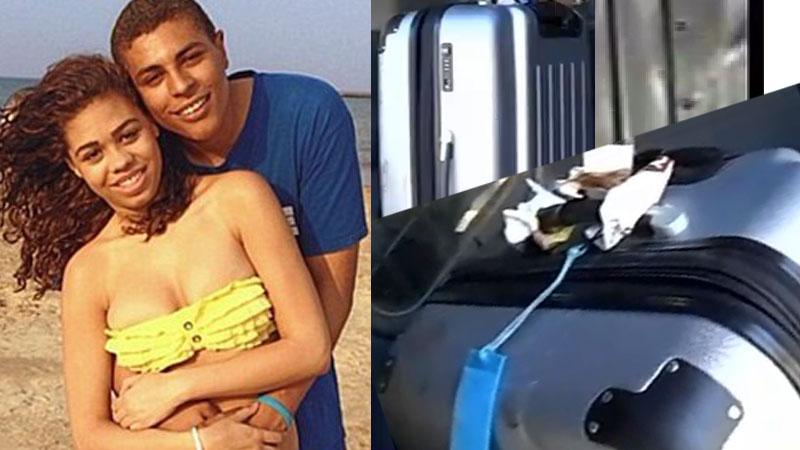 A 19-year-old woman and 21-year-old man were arrested in Bali, Indonesia on Wednesday in connection with the murder of the woman's mother, a 62-year-old native of Chicago whose dead, half-naked body was found in a suitcase.
Denpasar Police Chief Col. Djoko Hari Utomo said that Heather Mack and her boyfriend Tommy Schaefer after the remains of Mack's mother, Sheila von Wiese Mack — a well-known member of the Chicago academic community — were discovered in the trunk of a cab that was parked in front of a high-end Nusa Dua hotel.
Article continues below advertisement
Investigators believe Mack and Schaefer put the suitcase in the cab, according to Utomo, adding that the late woman was seen arguing in the lobby of the hotel with Schaefer on the hotel's security tape.
"This is murder, and we will decide from our investigation whether it is premeditated or spontaneous," he said.
Neither of the suspects were willing to speak without an attorney, Utomo said.
Indonesian media outlet Trans TV reported that the woman was fatally beaten, and that the suspects were apprehended at a hotel six miles from where the body was recovered. The cab driver told authorities the couple initially waved him down at the Saint Regis Bali resort, put the suitcase in the trunk, and didn't come back after that. After a two-hour wait, the driver investigated the couple's whereabouts and a subsequent sweep of the trunk revealed blood on the suitcase, leading to the grisly discovery.
The suspects' alibi, CNN reported, was that they'd been taken hostage by the same gang who'd previously slaughtered Sheila, but were able to wrangle free out of the crime consortium's clutches.
Denpasar District Police Colonel Djoko Hariutomo said of the parties involved: "They are all American citizens, according to the passports we have found . . . they all knew each other."
The family's Chicago neighbors reported that law enforcement was often spotted at their home in connection with domestic squabbles.
In an Instagram post last week, a seemingly-defiant Heather wrote, "i refuse to let someone say what i can do, gettin money my attitude you know what it do #bali," with an accompanying image of the scenic area.
Watch the video on RadarOnline.com: