Serial Killer Jeffrey Dahmer's Childhood Home For Sale: Take A Peek Inside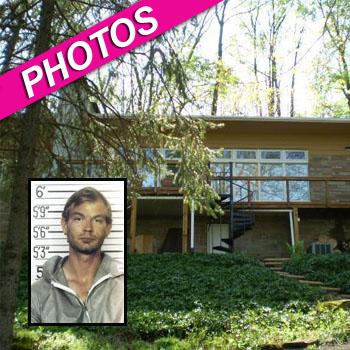 Article continues below advertisement
Built in 1952, it is enthusiastically described by realtors as an "amazing 50's Ranch! Lush and beautiful flowers and trees decorate the landscape, which you can view from the oversized windows in the formal living room. Inside you will find plenty of space to create your own personal feel! Granite counters in the kitchen. Wood burning fireplaces!"
Ironically, no mention is made of the home's more infamous past resident, Dahmer, who was found guilty of killing 15 men in a 13-year horrific spree (that involved torture and cannibalism) in Milwaukee that spanned from 1978 to 1991. He was sentenced to 957 years in prison, but was beaten to death by a fellow prisoner in 1994.
Not only did the twisted killer grow up in the cozy home, he also committed his first murder there, according to an NPR article written in 2009 by the current owner, Chris Butler.
"Dahmer did commit his first murder here -- a hitchhiker named Steven Hicks whom he lured back to the house with promises of drugs and alcohol, and then clubbed with a barbell after Hicks said he wanted to leave. Dahmer later dismembered Hicks' corpse in the house's crawlspace," wrote Butler, who wasn't fazed by the house's sinister history.
Article continues below advertisement