Longtime Friend Of Hot Car Dad Ross Harris Confused By Ongoing Events, Prays There's A Reasonable Explanation For It All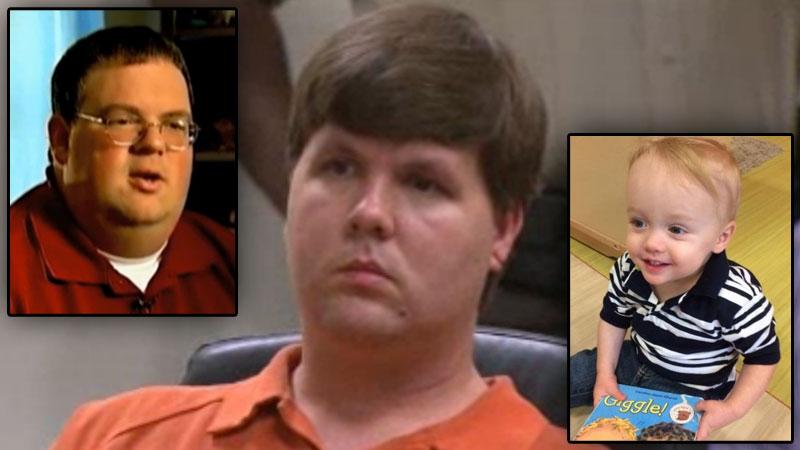 Ross Harris' longtime friend Ben McRea admits he's confused, confounded — and, to some extent, sickened — by his one-time confidante, who he remembered as a "very charismatic, energetic, go-getting social person."
The Tuscaloosa, Ala. native McRea told WSB-TV he knows the accused murderer dating back to their time as students at Central Tuscaloosa High School, and colleagues in a church group, even serving as one of Harris' groomsmen in his 2006 wedding to wife Leanna. (She's also come under considerable scrutiny for her flat reaction to her 22-months-old son's death in a sweltering SUV June 18.)
Article continues below advertisement
"They just seem like the perfect couple to me — he really loved her and cared about her," he said, noting that the duo was "very proud" and "glowing with joy" in the time after their son was born.
McRea said he was "just shocked" upon reading the news — on Facebook — of Cooper's death, and the murderous role authorities claim Ross, 33, played in it.
"I started questioning a lot of things," he said. "It didn't make sense to me that he could have thought he had dropped him off when he couldn't. The six different women, the sexting, the doing what he was doing in his office the day Cooper was dying in the car.
"It made me sick."
McRea said he's still holding out hope that Harris is innocent in the controversial death.
"Part of me still hopes to think, and wishes to think, and prays to God that there's a reasonable explanation to this that he didn't intentionally seek to kill Cooper," he said.
Ross Harris remains in custody in Cobb County in connection with the death, on murder and child cruelty charges. He has pleaded not guilty.
Watch the video on RadarOnline.com: