Man's Cautionary Viral Video Racks Up Views, Harris Family Fundraiser Cancelled & Other New Developments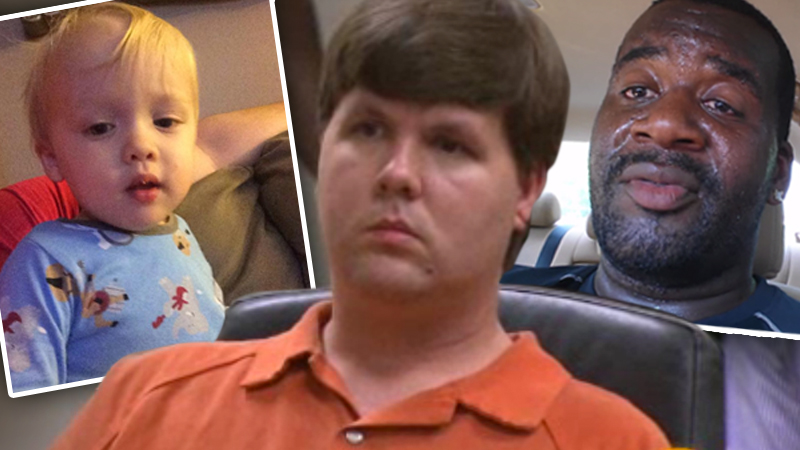 We've got the latest on Ross Harris, the Georgia man accused of murdering his 1-year-old son Cooper by leaving him in a sweltering vehicle for seven hours, right here on Radar.
1. Legal Wheels In Motion
With the father in custody, officials in the case are currently in the phase of wrapping up their investigation into the 22-month-old's death, at which point they will forward their findings — particularly any which indicate if Ross Harris intended to kill his son by leaving him in the car — to the district attorney, who will review them and examine how much they have for a case against Harris, Atlanta NBC affiliate WXIA reported. The district attorney, after submitting their evidence to a grand jury, will subsequently announce what, if any, charges, they seek against Harris in the case.
Article continues below advertisement
2. 'Don't Be The Next Fool On The Damn News'
A North Carolina father-of-three's hot car Youtube video, made following Cooper Harris' death, has amassed 1.34 million views, well illustrating the debilitating heat the toddler suffered prior to his June 18 death. Terry Bartley, 33, recorded the video on a 90 degree day in Raleigh, N.C., and can be seen profusely perspiring in the 90-second clip, after he spent about 20 minutes in the car. "As you can see, I'm sweating like I can barely breathe out here and my system is stronger than these little kids' systems," Bartley said, recalling the relief he felt upon exiting the vehicle. "It was almost like someone was in the car choking me and I couldn't breathe; it was hot outside, and as soon as I stepped into the hot air, even though it was hot, I loved it." At the end of the clip, a drenched Bartley admonished viewers, "Don't be the next fool on the damn news talking about you left your kids in the back seat: Share this message."
Watch the video on RadarOnline.com:
3. Technological Advance?
The station reported that the Georgia Trial Lawyers Association has spearheaded efforts, in conjunction with child safety groups, to use Change.org to collect signatures on a campaign that would lean on lawmakers to force auto manufacturers to implement technology that would alert to children left by themselves in vehicles. "Each summer, we experience the heartbreaking news of dozens of senseless and unnecessary deaths of children inside of hot cars," the organization's president, Linley Jones, said in a statement Monday. "In response to these tragedies, we are asking the Obama Administration, DOT and lawmakers to join us in working together with automakers to develop proactive solutions."
4. Not A Just Cause?
YouCaring.com confirmed that an ongoing fundraiser for Cooper Harris's family — which garnered nearly $23,000 — has been canceled "so that the controversy and debate surrounding the Harris matter did not become a distraction to the millions of other donors participating in a wide variety of active fundraisers currently taking place in our community." PayPal, one of the two payment websites using in the thwarted charity drive, said last week it will issue refunds to those who gave money before facts on the case were properly clarified.