Ross Harris Proclaimed Himself 'Harmless' In Skout Profile, Threats Levied Against Lawyers & Other New Developments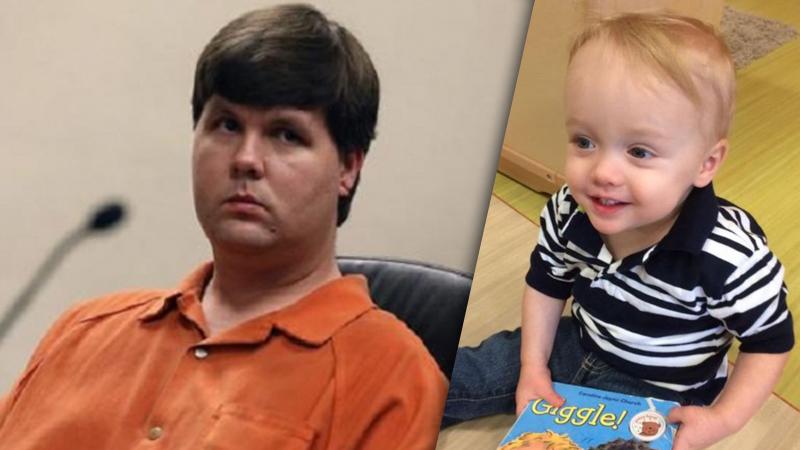 We've got the latest news in the hot car death of Georgia toddler Cooper Harris, the 22-month-old who died June 18 after spending approximately seven hours in a sweltering SUV, resulting in authorities charging his father Ross Harris with felony murder and second-degree child cruelty in connection with the death.
1. 'I'm Harmless'
Multiple outlets are reporting that Ross Harris likely had a profile on the social networking website Skout, based on a strong resemblance to the individual pictures on the profile under the name "RJ" from Smyrna, Ga., which is not too far from his home in Marietta. On the profile, which hasn't been updated for five months, the man said he's "just looking to talk" and implored fellow browsers to "message me, I'm harmless." According to NBC News, Ross Harris was also behind a Reddit account under the handle "RoscoeUA," as many of the personal details of his life and career matched what is known about the accused child killer. The last post made from the Reddit account came on June 18, the day of the boy's death.
Article continues below advertisement
2. Death Threats
The highly emotional nature of the case has manifested itself in death threats to Kilgore & Rodriguez, the Marietta, Ga. law firm Harris hired to defend him in the murder trial, Atlanta's FOX 5 reports, citing an office worker with the group. Attorneys have declined to comment on the threats. Psychologist Dr. Erik Fisher compared the public outrage over the case to another high-profile case revolving around a child's death, the Casey Anthony saga. "I think some people get obsessed with these stories," Fisher said, noting that a sub sect of the public is likely convinced of Ross Harris' guilt solely on the basis of the sexually explicit text messages police said the married man sent to six separate women, one on the day of his child's death. Fisher said that the rationale of those already convinced of the man's guilt is, "If somebody can do that in their life and behave so egregiously in their marriage, what else can they do?"
3. Digital Footprints
A central part of the probe of Ross Harris revolves around his online comings and goings, as the father purportedly conducted searches on hot car deaths, and watched a video about the effects of heat on pets in an enclosed vehicle. One expert told Atlanta's CBS46 that the amount of information law enforcement will be able to procure as potential evidence, directly correlates to how cogent the accused murderer was at covering his digital tracks. Emory University's Ramnath Chellappa, an associate professor at the Goizuetta Business School's Information Systems and Operations Management, explained to the station how some basic procedures — such as using a magnet to warp a hard drive — can eliminate digital data. "There are situations where it becomes impossible to actually extract anything — in most of those cases the disk is not reusable," Chellappa said. "It constantly keeps writing new stuff on top of the old stuff so there comes a point where you cannot go back to something that was overwritten six or seven times." Chellappa said that if Harris just relied on basic deleting procedures, then police shouldn't have a tough time recovering information from his hard drives and cell phone. "A simple delete process does not delete anything from a hard drive … a lot of the stuff you do online is not just stored on your machine, possibly, it's stored somewhere else as well."
Article continues below advertisement
4. 'The Ross I Knew Is A Good Guy'
Chris Wilkinson, Ross Harris' longtime friend dating back to his Alabama roots, told Atlanta's WSB that she's shocked hearing details in the toddler's death, and about the man he thought she knew at one point. "I really don't know what to say about it, or can't really explain it to you," she said, "because it disconnects with the Ross I know." Wilkinson stopped short at defending her one-time pal. "I hope that we hear something else later on that gives an explanation for all this," she said, "but the way it's stacking up, I'd be an idiot to say that I thought it was an accident."
Watch the video on RadarOnline.com: