Baby On Board – Georgia Dad Who Left Baby In SUV Faced With New Arrest Warrant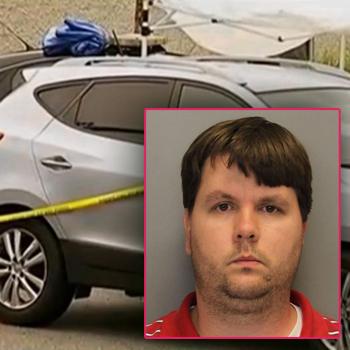 The investigation of a toddler's death in a hot SUV has taken a turn, as a new arrest warrant for the father has been filed.
The warrant states that 33-year-old Justin Ross claims he forgot to drop off his 22-month-old son at daycare, leaving him strapped in a car seat for seven hours. Ross told police he stopped for breakfast with his son and also returned to his vehicle at lunchtime to put something inside of it, all while his son was still inside the car.
Article continues below advertisement
After spending an entire day at work, Ross allegedly noticed his son and pulled into a shopping mall parking lot while screaming for help.
The newly filed arrest warrant supports the murder charge against Ross. Harris was being held without bond Wednesday.
Cobb County Police Chief John Houser released a statement saying that while this could have been an accident, evidence indicates otherwise.
"The chain of events that occurred in this case do not point toward simple negligence and evidence will be presented to support this allegation," Houser said in a message released by the department.
The updated warrant, filed Tuesday, also downgraded one of the charges against Harris. Originally, Harris was charged with first-degree child cruelty (willful deprivation), but it has been knocked down to second-degree child cruelty (criminal negligence) under Georgia law.