Georgia Mom Melinda Herman Shoots Intruder, Hear The Dramatic 911 Calls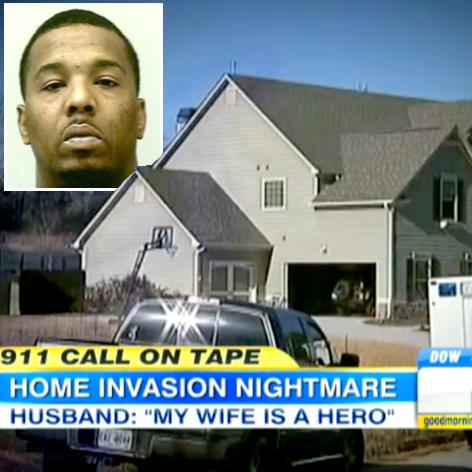 Home alone with her twins, when Melinda Herman heard an intruder in her house, she telephoned her husband for help.
He immediately called 911 from another phone while keeping his wife on the line.
Recordings obtained by The Atlanta Journal-Constitution of two calls to 911, detailed the horrifying minutes of a burglary that ended with a mother shooting a stranger in a bedroom of her home.
The emergency calls — one from an anxious husband and the other from a stunned neighbor — give a chilling recount of the events.
Article continues below advertisement
"Just remember everything that I showed you, everything that I taught you, alright?" Donnie Herman tells his wife Melinda on the 911 tape.
"If he opens that door, you shoot him, you understand?"
Melinda Herman took the twins into an attic room and Donnie Herman is heard relaying information to an operator. Seconds later, gunshots are heard. Six of them. Five struck the intruder.
"She's shooting him! She's shooting him!" Herman can he heard telling the operator.
"Shoot him again! Shoot him!" he tells his wife.
Melinda Herman, armed with a .38 caliber handgun, did what her husband told her.
"She shot him," Donnie Herman told the operator. "A lot."
The intruder, later identified by police as Paul Slater, used a crowbar to open the front door, possibly assuming no one was in the two-story home, according to Walton County Sheriff Joe Chapman.
Assuming he survives his injuries, it's not yet clear what charges Slater could face. In August, he was released from jail after serving six months for simple battery and three counts of probation violation.