'You Hurt My Daughter, I'll Be After You!' Jenelle Evans' Mom Threatens Her Baby Daddy In Explosive New 'Teen Mom 2' Trailer WATCH The Showdown!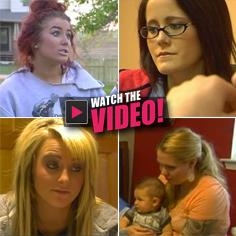 Some people can adapt to change, but by the looks of this new trailer, the moms of Teen Mom 2 are not those people.
"Change is one tough mother," the voice over says.
From babies to jail time, these moms have their hands completely full. This season definitely won't have a shortage of drama!
Although each family has a different set of problems, the female characters all have one thing in common – men troubles.
Article continues below advertisement