Jenelle Sets The Record Straight! 'Teen Mom 2' Star Evans Denies Calling Cyber Nemesis Danielle Cunningham's Kids 'Ugly'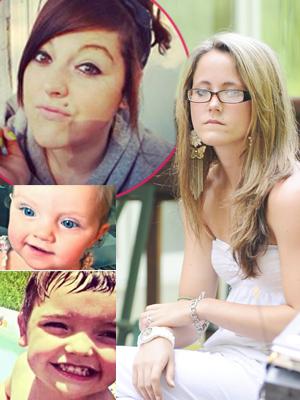 Listen up, Teen Mom fans: Jenelle Evans swears she never called 16 and Pregnant alum Danielle Cunningham's two young children "ugly."
"Where and when did I call her kids ugly?" the Teen Mom 2 star, 22, tweeted on May 29. "I would LOVE to f*cking know. All children are innocent and should not be made fun of in any way."
Evans— expecting her second child, a boy to be named Kaiser, on June 29— then retweeted support from her fans.
Article continues below advertisement
Cunningham is "making sh*t up for attention," said one.
As RadarOnline previously reported, Cunningham, 20, accused Evans of cruelly taunting her son Jamie Paul Jr., 3, and daughter Jayleigh Rae, 11 months.
"Now Jenelle thinks my kids are ugly? Whaaaat?" she tweeted on May 18. "LOOK AT THEM. THEY ARE FREAKIN PERFECT. She is mentally disturbed!"
The reality stars have been battling over social media for more than a year: Cunningham called Evans a "lying sack of pig sh*t" in July 2013, and Evans released scandalous alleged private messages from Cunningham soon after.