'Teen Mom' Feud Escalates: Danielle Cunningham Accuses Jenelle Evans Of Calling Her Kids 'Ugly,' Deems Pregnant Reality Star 'Mentally Disturbed!'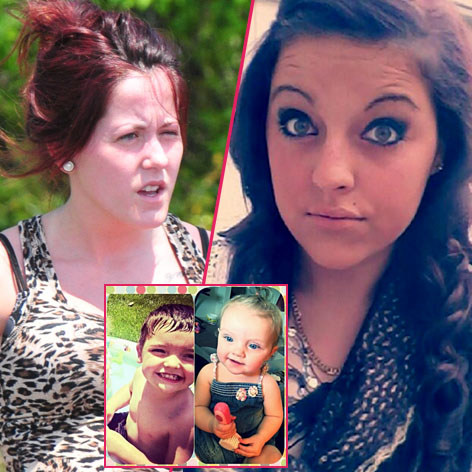 Don't mess with 16 and Pregnant alum Danielle Cunningham — or her kids!
The outspoken former MTV star, 20, claimed May 18 that her sworn cyber-enemy, Teen Mom 2's Jenelle Evans, attacked her young children's looks on Twitter.
"Now Jenelle thinks my kids are ugly? Whaaaat?" the Ohio native, 20, tweeted, posting an adorable photo of son Jamie Paul Jr., 3, and daughter Jayleigh Rae, 11 months (with ex Jamie Alderman). "LOOK AT THEM. THEY ARE FREAKIN PERFECT. Jenelle is mentally disturbed!"
Article continues below advertisement
While no tweet about Cunningham's kids currently exist on Evans' page, the 22-year-old—expecting her second child, a boy to be named Kaiser, next month — did later admit to erasing previous posts.
"U think I 'tweet and delete' cuz I think I'm wrong?" she said May 26. "Not by any means…It's becuz I don't want yr drama all over my TL, duh. #JokesOnYou"
Fuming from the alleged insult, Cunningham began to retweet support from Twitter fans.
"Hun your kids are beautiful. Jenelle is just an ugly person inside," one tweeted. "She's a true sociopath. F*ck her."
Cunningham is "way hotter than the trash bag c*m dumpster," said another.
A few days later, Cunningham— who shed 90 pounds after the June 2013 of her daughter — seemed to take the high road.
"I have endured, been broken, i have known hardship, i have lost myself, but here i stand," she tweeted. "Still movin forward. Growin stronger each day."