Troubled Teen Mom: '16 And Pregnant' Star Danielle Cunningham Live-Tweets Drinking Binge, Admits Heroin Use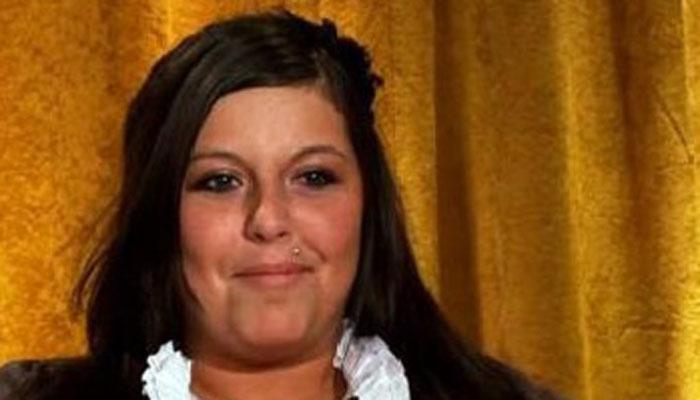 Article continues below advertisement
"I've decided to get drunk by myself tonight.." Danielle wrote around 10:36 pm on Sunday night, according to a Twitter timestamp. "How lame am i. #ohwell"
While her three-week old daughter Jayleigh and 2-year-old son Jamie Paul Jr. slept, Danielle downed a Blast Colt 45 malt liquor drink and proceeded to tweet her thoughts.
"I wonder if ill be able to spell my tweets correctly by the end of the night," she wrote.
"…MY v****a don't look like a roast beef sandwich," she shared with her followers next.
When a follower criticized her for drinking with an infant, Danielle wrote: "She's almost a month old. Im aloud sic mommy time when I have the chance."
And when another criticized her choice of drink, Danielle tweeted "oh shut the f**k up. when I'm trying to get drunk i don't give a flying f**k about my 'classy drink' decision."
Article continues below advertisement
Drinking malt liquor, she wrote, "brings me back to being 14. Why the h*** i was drinking at 14 i have no idea lolol"
As the critical tweets came in, Danielle soon wrote, "Nvm I'm not getting drunk lol i just never am really up to it" at 11:35 pm. But by 2:02 am, she appeared to have changed her mind, writing, "Shiiit when jayleigh sleeps through the night, alcohol will be my BESTFRIEND."
The father of both of her children, Jamie Alderman, just got out of detox on June 17. Danielle has admitted to a drug problem herself, writing in a post on Sulia on March 3, "I was addicted to heroin for 3 months and that was when my mother had Jamie Jr. on and off."