16 & Pregnant Star Avoids Jail Time, Denies She Overdosed On Heroin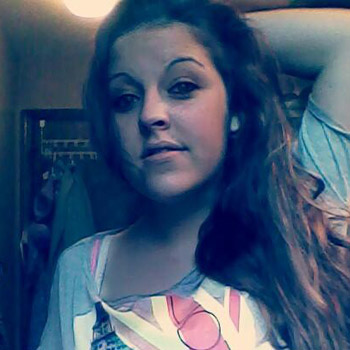 Article continues below advertisement
Danielle said at her most recent trip to court her lawyer was able to help her stay out of jail because she was "crying and freaking out due to the fact I didn't wanna go back to jail and leave my son for 30 WHOLE DAYS!"
She said the prosecutor agreed to lower her charges to a misdemeanor, ordering her to complete anger management classes and be on probation for one year, and she claims it won't be on her record.
Thumbing her nose at the justice system, Danielle wrote: "But i sometimes wonder how i ALWAYS get into trouble with the law but ALWAYS get away with it. And still to this day have a clean record. EVEN after going to jail... lol."
She also ranted to her fans about the emergency trip she took to the hospital, writing that she did not overdose on "heroine" (sic), just hadn't eaten and was stressed.
"For me to post a status saying i was in the hospital with tubes down my throat and everyone automatically assume that it was a drug overdose is bullsh*t," Danielle ranted.
Article continues below advertisement
"Do not come on my page and b*tch about me not sharing every single detail so of course it HAD to be a drug overdose. Well it wasnt. i didnt eat for a week literally barely ate anything. Ive been stressed and alot is going on in my life that you guys dont know and dont need to know. I passed out in my bestfriends car and was unresponsive. She threw water on my face and didnt help. She drove me fastly to the hospital and i had quit breathing by the time i got there.