Scott Disick Spins Out Of Control, Kourtney Kardashian Gives Baby Daddy Ultimatum — 'Step Up, Or Hit The Road For Good!'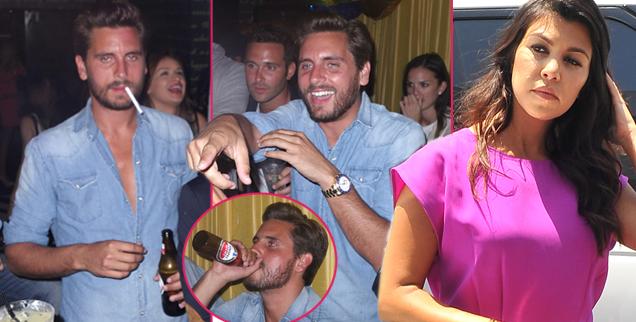 Article continues below advertisement
"Kourtney has been a physical and emotional wreck, and she's at her wit's end," a family insider told the ENQUIRER.
"Hours before they were supposed to enjoy a Father's Day brunch, Kourtney ordered him to leave and not come back until he was ready to commit fully to their family."
After Disick angrily stormed out of their Hamptons rental home, Kardashian, 35, broke down in tears and tried to track him down.
"But he didn't pick up his phone. Now Kourtney's saying she'll raise her kids alone unless Scott shapes up immediately," the insider said.
Meanwhile, Disick's own family is speaking up claiming they've been shunned by him in favor of the Kardashian family.
"I wish I could be moare a part of their lives," Audrey Martone, Disick's aunt and sister to his late father, Jeffrey, told the ENQUIRER.
"But I'm really not. Scott doesn't keep in touch with the Disick side. He's too busy for us."
Another family source adds, "Kourtney is prepared to give Scott his permanent walking papers unless he curtails his boozing and flirting with other women.
"He needs to step up to the plate, or hit the road for good."