Associate: Casey Anthony Lives 'Constantly On Guard, Can't Go Out'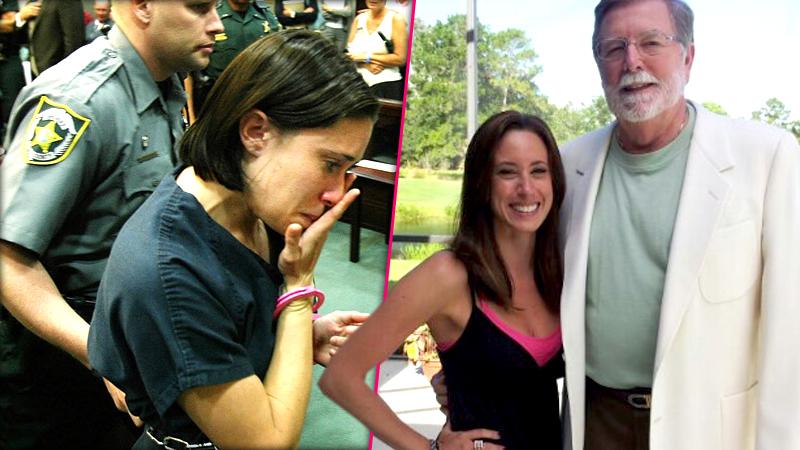 Fearful for her life, Casey Anthony "has to live constantly on guard" and "can't go out in public," according to Cheney Mason, an attorney who worked closely with her in her murder trial.
Mason, speaking with CNN to promote his forthcoming tome Justice in America: How the Media and Prosecutors Stack the Deck Against the Accused said he's one of the select few people that still communicates with the Florida woman whose case captivated the nation.
Article continues below advertisement
Anthony functions as "a housekeeper, clerk, secretary and stuff like that," working from her house from an undisclosed Florida location, Mason told CNN, as the woman accused of murdering her daughter Caylee in 2008 remains sheltered due to fears that someone will harm her based off her name.
"I think Casey has a lot of world left to have to deal with," Mason said. "She hasn't been freed from her incarceration yet 'cause she can't go out.
"She can't go to a beauty parlor, she can't go shopping to a department store, she can't go to a restaurant, she can't even go to McDonald's. She can't do anything."
Watch the video on RadarOnline.com
Mason's wife Shirley told CNN that she's functioned as "a cross between a friend, a mother, but not a mother" as Anthony's relationship with her birth mother Cindy has been reduced to a trickle of phone calls over the past few years.
Article continues below advertisement
"I'm . . . only someone who is older who has had experience in the world she has not had," Shirley said, adding that her hope for Anthony my hope for her is it gets better for her and the world or the people who have been so hateful can let that go and they can move on."
Shirley said she believes Anthony eventually wants to publicly "speak out," as "she has very strong feelings for what has happened to her."
"I also know she's very saddened by her loss and she will never forget her daughter Caylee, ever."
Cheney Mason said he joined the case pro bono after seeing the treatment Anthony's attorney Jose Baez was subjected to, and said his work on the case would have amounted to "well over a million dollars" had he been on payroll.
Anthony was let off the hook in 2011 of murder and manslaughter charges in connection with her daughter's 2008 death.