Outrage! Judge Rules Casey Anthony WILL NOT Have To Answer Questions About Her Dead Daughter Caylee's Whereabouts In Defamation Deposition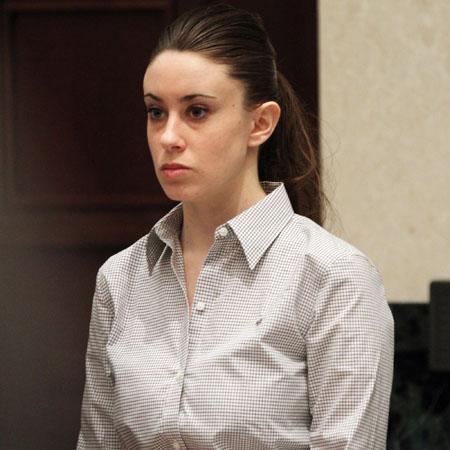 After refusing to answer any questions about her daughter Caylee's disappearance during her deposition last month, Casey Anthony caught a break from the judge on Tuesday who ruled in the Florida courtroom that the 'Tot Mom' would NOT have to answer any questions about Caylee's whereabouts, RadarOnline.com is reporting.
However, the judge made it clear that Anthony, 27, will not get to pick and choose which questions she will or won't answer.
Article continues below advertisement
It was only ruled that Zenaida Gonzalez — the woman suing Anthony for defamation after she publicly claimed a nanny by the same name had kidnapped her daughter in 2008 — could not have her legal team ask Anthony anything about Caylee's whereabouts.
It's a shocking ruling from the judge, after many were hoping Gonzalez's case against Anthony and her subsequent deposition would force her to answer many unanswered questions about Caylee and her death.
It was requested in a motion that attorneys be allowed to ask Anthony specific questions about why she told police Gonzalez (the nanny) had her daughter when she knew that wasn't true — but the judge denied the motion on Tuesday because there was a possibility her answer would incriminate herself on criminal matters, which she's already been acquitted for.
As RadarOnline.com previously reported, Anthony was placed under oath and asked questions about Caylee last month, but refused to answer any questions about the 2-year-old and threatened to leave the deposition if the line of questioning continued.
Attorneys for Gonzalez will be allowed to question Anthony during the deposition as long as it relates directly the the defamation lawsuit.
Stay with RadarOnline.com as the civil lawsuit against Anthony moves forward…