5 New Developments In Hot Car Death Of Georgia Toddler Cooper Harris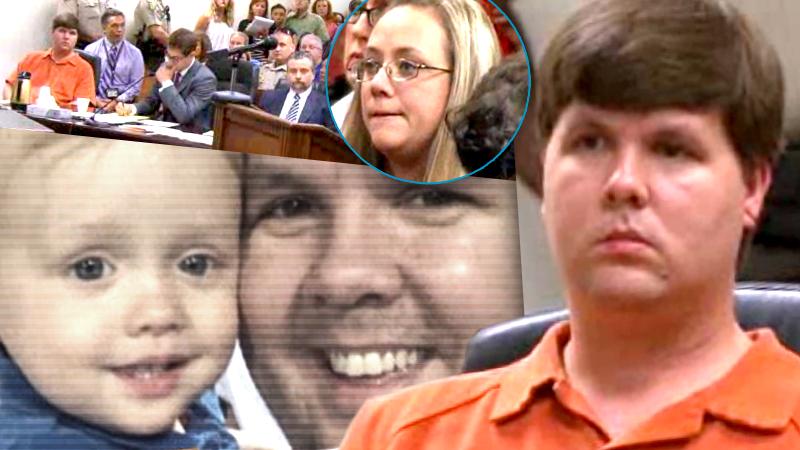 We've got the latest developments in the case of Justin Ross Harris, the 33-year-old Georgia man charged with felony murder and second-degree child cruelty in connection with the June 18 death of his 22-month-old son Cooper, who perished after spending almost seven hours in a sweltering SUV.
1. Wife Under Investigation?
Leanna Harris, the boy's mother and Justin's wife, displayed unusual behavior in the wake of the toddler's death, as Cobb County Detective Phil Stoddard said in court last week that the woman didn't seem to show any emotion at the tragic news, and didn't request to see the boy, only inquiring about where Justin was and what he was doing. Police said that Leanna, a dietitian, mentioned the exact cause of the death after authorities told her that the boy hadn't arrived at daycare. Officials said that during a jailhouse conversation with her spouse, Leanna, 30, asked him, "Did you say too much?" A warrant in the case indicated that Leanna, as well as Justin, conducted online searches about deaths in hot cars' and characterized her husband as "a wonderful father" at the boy's funeral. Ex-Cobb County prosecutor Philip Holloway told the TODAY show on Monday, "This was not an ordinary marriage, and there is probably a lot more going on that we just don't know about."
Article continues below advertisement
Watch the video on RadarOnline.com
2. Bizarre Speech
Leanna delivered a bizarre eulogy for her late son at his funeral, alternating between motherly sentiments and macabre mumblings: At one point, she rhetorically asked of the late toddler: "Would I bring him back? No. To bring him back into this broken world would be selfish." Later on, she discussed her relationship with her son. "As children do, he turned our lives upside down: Cleaning, changing diapers, dinner, bath time. Finally, what I would call mommy time. I wouldn't trade it for the world. I remember turning over in the middle of the night," she said. "His mouth was open, and his full toddler lips just breathing right into my face. I will cherish that moment forever. I miss him with all of my heart."
3. Forensic Findings
According to officials, Justin had a predilection for sending sexually-explicit text messages to six females — even a girl that was underage — and Stoddard said police have "only scratched the surface" of possibly revealing content. In addition, computer forensics technicians turned up other possibly related anecdotes, including Harris' frequent searching of death-related videos; websites that promoted a "child free" life, and a search of the phrase "how to survive prison." Officials said that it appeared that Harris had deleted much of the aforementioned content from his files, but experts were able to unlock it.
Article continues below advertisement
Watch the video on RadarOnline.com
4. Search Warrants
Officials Monday issued a flurry of search warrants related to they case, examining the Harris family home in Marietta, Ga., Harris' iPhone 5, two external hard drives, financial statements and insurance information. In addition, authorities searched through medical records at Kaiser Permanente to investigate medical records for both child and father. After a probe turned up info that the father had bought lightbulbs at Home Depot the day of the child's death, cops checked to see if all of the lights at the home had properly worked, justifying the curious visit.
5. 'A Very Family-Oriented, Nice, Genuinely Great Guy'
Kristen Riker, who knew Justin as they attended the University of Alabama for three years from 2010-2012, told the TODAY show the accused murderer "a very family-oriented, nice, genuinely great guy." Riker, calling him "very computer-savvy," said the suspected child killer "was very outgoing, he would tell jokes, and was the life of the class." Admitting she's in "complete shock" over the incident, Riker said she currently doesn't "know what to think" about the case, and is "trying to stay unbiased until more evidence is revealed."