Two Children Stabbed To Death In What Cops Call Exorcism Ritual, Mother & Her Friend Charged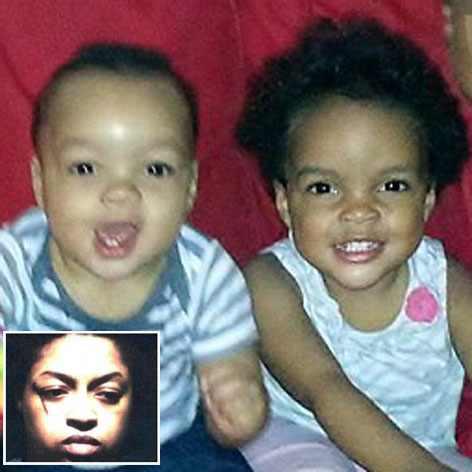 Two children -- ages one and two -- were brutally stabbed to death and their two siblings seriously injured in what police are calling an attempted exorcism being performed by the children's mother and a friend.
The mother, Zakieya Latrice Avery, 28, and her friend, Monifa Denise Sanford, 21, were both arrested and charged with two counts of first-degree murder and two counts of attempted first-degree murder, reports WJLA-TV.
Article continues below advertisement
The tragedy took place at a Germantown, Maryland town home.
Cops were alerted by a neighbor saw a trail of blood and a bloody knife in the home's driveway.
None of the responders had ever seen anything so disturbing. The four children had been stabbed in their bedrooms, possibly while asleep, and there was blood throughout the house.
The surviving children are five and eight years-old, and are reportedly in stable condition. The father of all four kids, Zakieya's ex-boyfriend, now lives in Los Angeles.
"Cases like this are heartbreaking," Montgomery County Police Chief Tom Manger told reporters. "Our thoughts are with the family and friends of the victims along with the 911 operators, police officers, evidence technicians, and fire and EMS personnel that responded."