Exclusive
Anthony Weiner Sext Pal Wishes Monica Lewinsky Happy 40th Birthday: 'I Would Have Performed Oral Sex On Bill Clinton Too'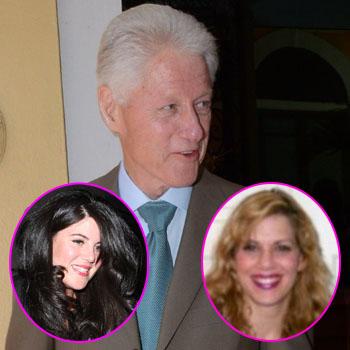 Article continues below advertisement
And what the self-proclaimed "Weinergate survivor" said was about as crude and rude as the messages Weiner, aka Carlos Danger, has sent a string of women over the past few years.
Weiss, a blackjack dealer in Nevada, wrote: "Happy bday monica Lewinsky! i would have blown bill too, and still would, yea sic, i said it! can't blame u a bit honey!"
Weiss was one of seven women with whom Weiner traded kinky messages over Twitter, Facebook and other social media accounts.
She was relatively quiet on the latest scandal beyond re-tweeting a series of sarcastic messages about her one-time political idol.
Weiner resisted calls to withdraw from the mayoral race again on Wednesday after admitting sending a woman sexually explicit photos and messages and acknowledged the activity took place as recently as last summer, more than a year after he resigned from Congress.