Vet In Heat Video Explains Georgia Toddler's Trauma, Decries Father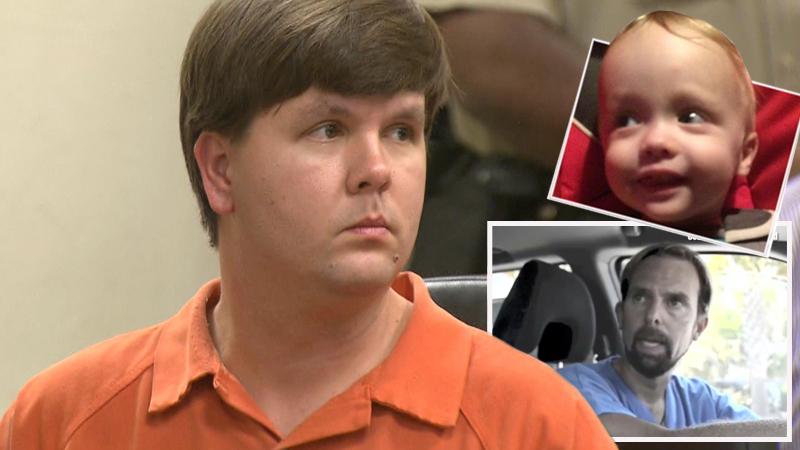 The veterinarian whose animal safety video about heat Ross Harris allegedly watched — before authorities say he killed his son by leaving him in a scorching vehicle for seven hours — has spoken out about his experience making the clip, and his thoughts that the accused murderer might have used his informative display as a tool to kill his toddler son.
Dr. Ernie Ward, speaking with Nancy Grace, said that "like so many millions of Americans, he's been shocked by the developments" in the Georgia-based case.
Article continues below advertisement
He said of his clip, in which he held a thermometer while talking about the hazards of leaving your pets in your automobile in intense heat: "That video was shot on the typical Southern day – 95° outside.
"And the difference, is that all four windows in my car experiment were cracked — I don't believe this toddler even had that."
Ward said of Ross Harris: "If these allegations are true, this is a very sick and depraved individual who accessed all types of information."
Grace clarified with the vet, "You were trying to help people with your video, right?"
Watch the video on RadarOnline.com:
radar_embed service=5min.com src="http://pshared.5min.com/Scripts/PlayerSeed.js?sid=1126&width=570&height=351&playList=518313314"
"We have helped people," Ward said, adding that his clip "has saved countless lives.
"We've even passed legislation here in North Carolina to allow law enforcement officers better job at accessing dogs that are left in cars."
Article continues below advertisement
As we previously reported, in the clip, the vet gave a detailed play-by-play of the agonizing heat he endured as he sat inside the sweltering car.
"You know, it's just everything in my body is saying get out, get out, get out. I can just feel rivulets of sweat just careening down my body," he said in the clip. "I don't know if you can tell, but man, I'm just — I'm fully drenched now. I have sweat just completely cascading down my face and nose, my lips and I can do that.
"I mean, this kills, and it's a lousy way to die."