Three Strikes? Atlanta Journal Constitution Pokes Holes In Prosecution, Testimony In Case Against Hot Car Dad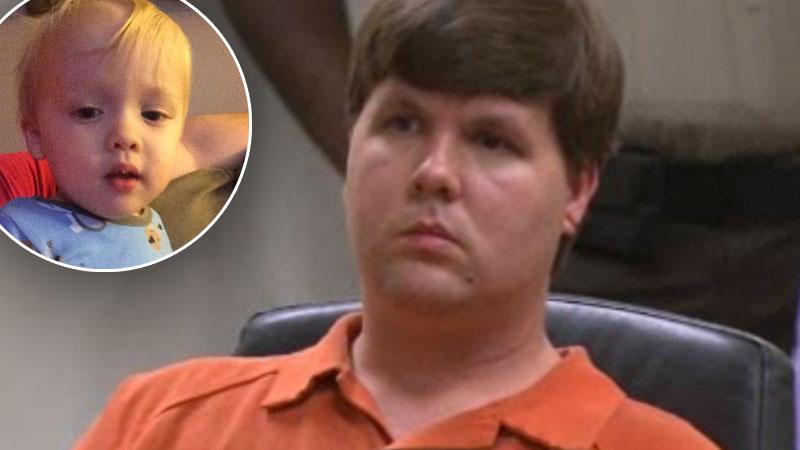 Justin Ross Harris, the Georgia father accused of murdering his 22-month-old son Cooper by leaving him in a sweltering vehicle for seven hours, has found an unlikely ally in the Atlanta Journal Constitution.
The newspaper, following their own investigation of evidence in the tragic death — most notably, a surveillance video — claims authorities in Atlanta exaggerated facts, and contradicted their own testimony in three different instances in testimony delivered by Cobb County Detective Phil Stoddard July 3.
Article continues below advertisement
The paper reported that Stoddard told prosecutor Chuck Boring the accused killer spent "30 seconds in his car" on June 18, with his son behind him, before exiting the vehicle to enter the Home Depot he used to work at. In their own inquest, the paper reported that Harris spent less than half that amount, 15 seconds, before exiting his Hyundai SUV.
In another reported contradiction, the paper downed claims made by both the attorney and detective in that Harris had a "clear view" inside his automobile when he made a brief trip to the vehicle to drop off light bulbs in his car. The newspaper refuted that statement, saying that Harris never focused his vision inside the SUV, as his line of sight was above the roof the entire time. In just three seconds — the paper reported, citing their review of the footage — Harris used his arm to open the door, dropped off the bulbs and closed the doors.
Thirdly, the paper said that police misreported Harris' path of walking, and inherent motives, as he headed back inside the store. While authorities claimed that Harris was hesitant after passing a man — purportedly worried the shopper would have noticed Cooper in the car — the paper claimed that Harris passed the man without so much as a glance, as he was occupied on his cell phone while walking though the parking lot. The man did not see Cooper Harris while passing the car.
The paper also spoke with Ross Harris' half-brother Michael Baygents, who said he's "very angry" with Atlanta cops for many of the aforementioned issues.
"I think they rushed to judgment," he told the paper. "I think Stoddard rushed to judgment; I think he made a terrible mistake."