Exclusive
April Millsap's Grieving Father: She 'Is Free From All The Darkness In This World'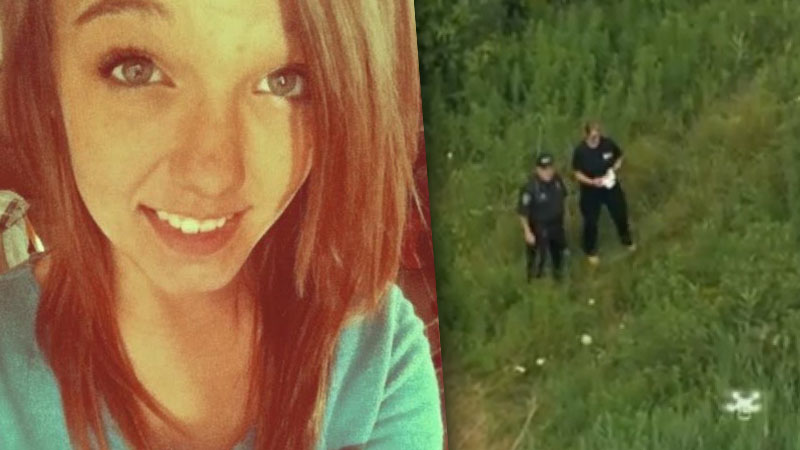 April Millsap's distraught father expressed his shock via social media on Thursday, just a day after finding out his daughter was killed, when her body found in a ditch near her home in Michigan, making for every parent's worst fear come true.
"I just found out, that last night . . . my fourteen year old daughter was murdered," Bobby Millsap wrote on Facebook, RadarOnline.com has exclusively learned. "This isn't a joke, but it seems like some kind of nightmare."
Article continues below advertisement
The grief-stricken dad expressed his gratitude to loved ones who flooded him and his family with well wishes and condolences.
"I would appreciate anyone who knows me, or my daughter, April Dawn Millsap, to pray for us, and especially my little girl."
"Thank you all," he said.
The tragic death of the Armada, Michigan middle school graduate garnered national attention after it was revealed that she ominously texted her boyfriend, "OMG . . . I think I'm being kidnapped," as the crime was occurring.
Millsap was walking the family dog near her home on July 24 and never returned; she was later discovered by two joggers after her Border Collie alerted them of her whereabouts.
Although police haven't disclosed the cause of death, family members have said she was beaten.
No arrests have been made in connection with the killings yet; as reported by Radar, registered sex offender James VanCallis, 66, and his son, who lived within 15 miles of the crime scene, were taken into custody in connection with growing marijuana at the house. Police had not declared the duo suspects in the case early Friday.
Article continues below advertisement
While the police are still trying to find her killer, Millsap's father wants to believe that despite the heinous way she died, she's safe in heaven.
"I would not be able to make it through this, up to this point, as well as I have, I still have a lot ahead of me, April's viewing, and her funeral services," her father shared.
"But knowing I have great friends, who I consider extended family, and with my belief that April is in heaven, and safe, and free from all the darkness that is in this world, I think I have a good chance to make it through all of this, and hopefully come out the other side stronger, and hopefully able to see that justice will be served."
And he had a special message: Don't take the closest to you for granted.
"I hope that all of you take time to hug and tell your loved ones how much you love them," he added, "because they can be taken from us at any time and from any place, no matter how unlikely it may seem, it happens, and it's not something I would wish on anyone."
Millsap's funeral is scheduled for Friday.