'OMG … I Think I'm Being Kidnapped,' Late Michigan Teen Sent Text Telling Boyfriend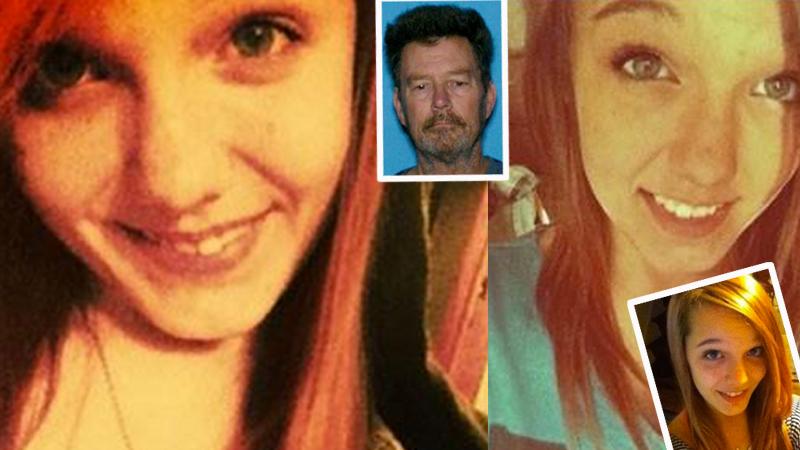 April Millsap, a 14-year-old Michigan girl who was found dead last week, sent a text to her boyfriend telling him, "OMG ... I think I'm being kidnapped" prior to her death, which family members said was the result of a savage beating.
Millsap, on July 24, received a fatal pummeling while she was walking on the Macomb Orchard Trail, a local hiking trail, with her dog Penny in tow, relatives told the Macomb Daily newspaper.
Article continues below advertisement
The canine was guarding the teen's body when runners found her, barking to get their attention.
According to reports, the investigation into Millsap's disappearance and death has led to the Goodells, Mi. home of a registered sex offender named James VanCallis — though police have not declared him a suspect in the case as of early Thursday. (VanCallis, now 66, was incarcerated in 1995 in connection with sexual abuse of a child younger than 13.)
Authorities said that the FBI and Michigan State Police took two men (who they did not identify) into custody in connection with growing marijuana at the house, only about 15 miles from where the girl's remains were recovered, though stopped short at naming the suspects.
"I can confirm the arrests of two individuals," FBI spokesman David Porter said, "on contraband charges based on items that were seized as the result of the search warrants being executed."
Article continues below advertisement
Officers, after serving a search warrant, pored through the home for an eight-hour stretch.
In a possible connection to the Millsap death, a blue and white motorcycle witnesses saw in the area around the time of her disappearance was linked to the home, VanCallis' neighbors told the paper.
Debbie Shanta, a family friend, told the paper, "All I can say that there is news and it will be released soon — that's all I can say.
"It is good news."
Millsap had finished Armada Middle High School this past spring, and was slated to attend high school this fall.
Stay with Radar for more news on this story as it breaks.
Watch the video on RadarOnline.com: