Exclusive
Teen Who Received Tragic Kidnapping Text From His Girlfriend Mourning Her Loss — 'In Complete Denial'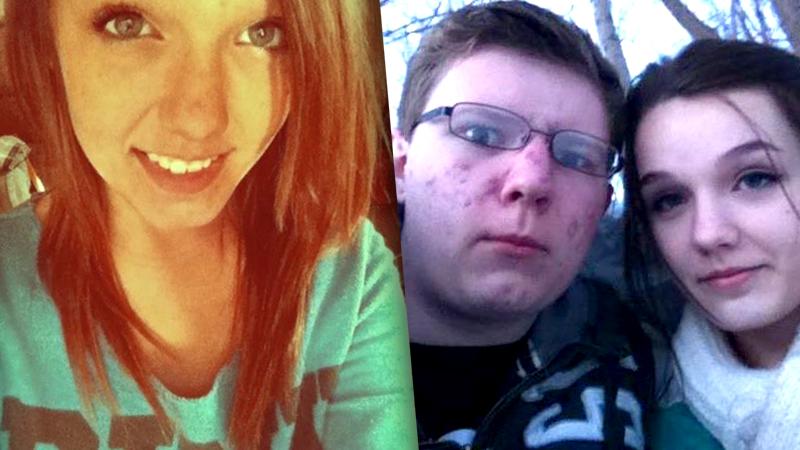 The teenage boy who received a chilling text message from his 14-year-old girlfriend, April Millsap, explaining she was being kidnapped is mourning her death on Facebook stating he is still "in complete denial."
"OMG . . . I think I'm being kidnapped," Millsap texted to boyfriend — identified as Austin Albertson by RadarOnline.com — just prior to her tragic death on July 24.
Since the teenage girl's murder, Albertson has been mourning her loss on his Facebook page through heartfelt posts, including information about service arrangements for Millsap.
Article continues below advertisement
"In complete denial. I can't believe such a thing could've happened to such an innocent girl in this town," Albertson wrote on July 26.
"I thank you all for the prayers and want to let you all know they mean the world to us. I'll never forget you, April. I love you."
According to Albertson, whose profile picture features a selfie of himself and Millsap, there will be a visitation for the public today, July 31, and a funeral service will be held for the slain teen on Friday, Aug. 1.
The high school student was flooded with well-wishes prompting him to post the following message on July 30:
"If only she was here to see all the love and support she has . . ."
As Radar previously reported, Millsap was savagely beaten while walking on a local hiking trail in Armada, Mich. — a town with a population of just 1,729 — with her dog Penny in tow.
The canine was guarding the teen's body when runners found her, barking to get their attention.
The investigation into Millsap's disappearance and death led to the Goodells, Mich. home of a registered sex offender named James VanCallis, 66, where authorities arrested two unnamed individuals connected to a marijuana growing operation.
Stay with Radar for developments in this story . . .