Disturbing Tweets Revealed From Teen Girl Killers Who Murdered Their BFF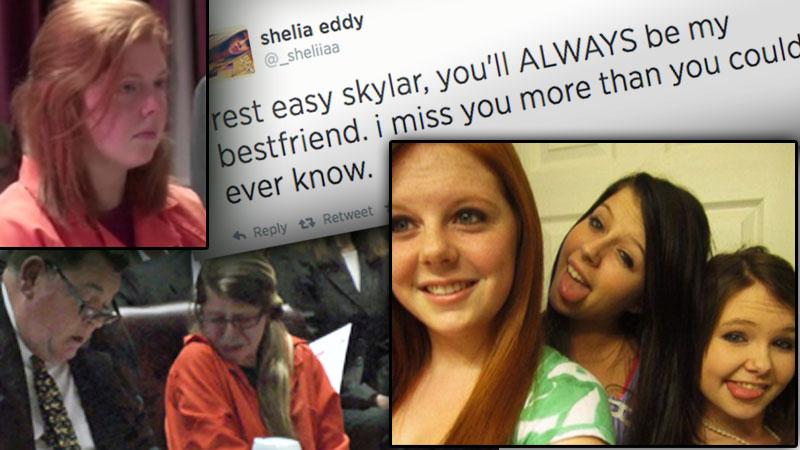 Article continues below advertisement
The messages posted on Twitter are disturbing, as the girls just went about their daily teenage lives of doing homework, watching TV and going to parties.
Eddy boasted about her close friendship with Shoaf tweeting that "no one on this earth can handle" the two of them together.
After details of the murder were revealed, it was discovered that Shoaf and Eddy had stabbed Neese upon the count of three — which Eddy coldly tweeted about.
And when Neese's body was found in March 2013, Eddy posted the following tribute to her friend — knowing full well that she and Shoaf had killed her in cold blood eight months earlier.
Eddy was arrested shortly after and pleaded guilty to first-degree murder. She was sentenced to life in prison but will be eligible for parole in 15 years.
Shoaf pleaded guilty to second-degree murder and was sentenced to 30 years in prison in a plea deal for offering to testify against Eddy. She will be eligible for parole in 10 years.