Teen Sheila Eddy Pleads Guilty To Brutal Murder Of Former Best Friend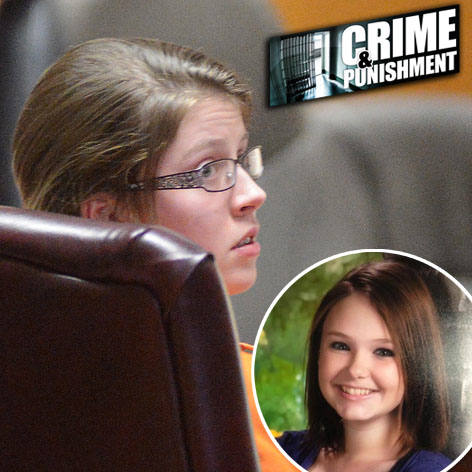 Sheila Eddy appeared emotionless as she stood in court Friday, pleading guilty to the stabbing death of her former best friend and being sentenced to life in prison.
Eddy and Rachel Shoaf, both 18, confessed to luring Skylar Neese to accompany them for a drive into the rural Pennsylvania mountains, not far from Morgantown, West Virginia where they all lived, and then repeatedly stabbing her.
They covered her body with dirt and twigs and then went about their business as if nothing had happened.
Article continues below advertisement
Eddy even went to the Neese home to comfort Sheila's concerned parents as the days dragged on with her missing.
Shoaf came forward last January, seven months after the deadly attack, and admitted to her involvement, cutting a deal for a second-degree murder plea and offering to testify against Eddy. They'd killed Neese, she claimed, because they were afraid she was going to reveal their "secrets."
Eddy's trial was set to start in just a few days before she made the decision to plead guilty to first-degree murder.
The decision didn't set well with the victim's parents who were outraged Eddy never expressed remorse for her crime.
"She came and acted as if she knew nothing. She pretended and stayed with us and comforted us and swore she had no idea what was going on," Michaud Neese said. "To come to this day and admit she did, just shows how evil she can be."
Eddy will be eligible for parole in 15 years.