Exclusive
Teen Skylar Neese Murder: Second Killer's Shocking Arrest Details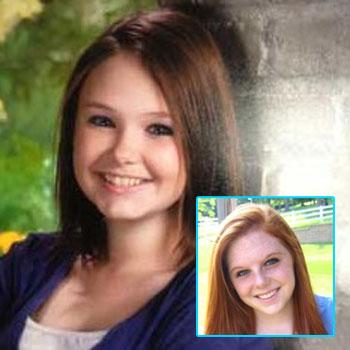 In the four months that Skylar Neese's killers were free to roam in their hometown they lived normal high school lives until the case was finally cracked and Rachel Shoaf and the other unidentified girl were arrested and charged with her horrific murder and RadarOnline.com has exclusive details about the arrest of the second girl.
Skylar, just 16 when she disappeared, was found stabbed and covered by branches under a tree about 30 miles from her home after her friend Rachel, also 16, confessed to authorities that she and another friend were responsible for the slaying.
Article continues below advertisement
She pleaded guilty to second degree murder on April 1 and was charges as an adult. A second teen was arrested as well but since she has not been charged as an adult yet her identity is being withheld.
The second teen's arrest for Skylar's murder happened the same day Rachel pleaded guilty and she was with her mom at a local Cracker Barrel restaurant in Morgantown, West Virginia RadarOnline.com has exclusively learned.
The teen and her mother were eating lunch when the news broke about Rachel's arrest and they quickly asked for the check and ran out of the restaurant where they were surrounded by police.
She was arrested in the parking lot of the Cracker Barrel a source close to the situation confirmed to RadarOnline.com.
"There were a lot of police waiting for the two of them and the girl was arrested," the source said.
Article continues below advertisement
The unidentified girl had reportedly been under 24 hour surveillance since Rachel Shoaf confessed to the murder on January 3.
Skylar's parents have expressed their outrage at the fact that the girls who killed their daughter were her closest friends.
Her father Dave Neese said the identity of his daughter's killer as a close friend was worse than a stranger.
"And not to know someone is more scary than knowing them, because now you know what they're capable of."
The manager of the Cracker Barrel refused to confirm or deny the arrest at the restaurant to RadarOnline.com.