Surfer Model Jill Hansen, Charged With Attempted Murder, Has Restraining Order Against Her From Her Own Father
Jill Hansen, who was charged with attempted murder last week after she ran over an elderly woman following a road rage episode, has a restraining order against her from her own father!
RadarOnline.com has obtained a copy of a police report her father, Jacob Hansen, filed with the Honolulu Police Department on January 9, 2014, and it's chilling.
Hansen notes that he's had an order of protection against his daughter since February 8, 2012, which she "violated many times and HPD (Honolulu Police Department) had been notified every time."
Article continues below advertisement
His January 2014 report to HPD followed another "violation of a valid TRO," he wrote and then described a bizarre incident that landed the blonde in the Oahu County Correctional Center.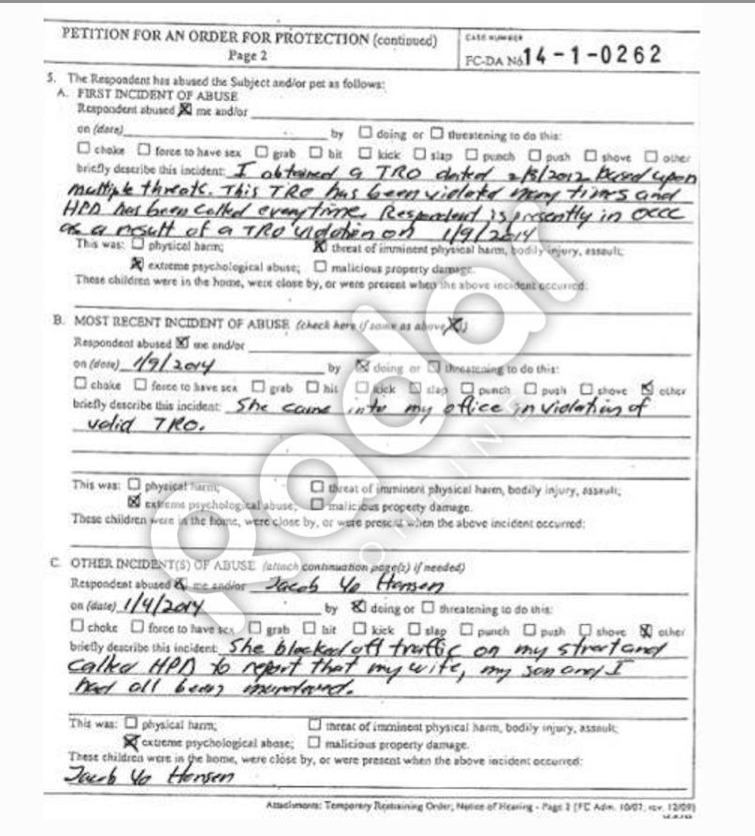 "She blocked off traffic on my street and called HPD to report that my wife, my son and I had all been murdered."
As RadarOnline.com reported, Hansen was arrested on Wednesday after she was seen running down 73-year-old Elizabeth Conklin. As she was allegedly trying to run over her a second time, an eyewitness grabbed a crowbar and smashed her car windows, forcing her to stop.
After fleeing the scene on foot, Hansen was tracked down, arrested and charged, and is being held on $1 million bail.