'RHOC' Betrayal! Tamra Barney SLAMS Costar Vicki Gunvalson For Badmouthing Her: 'She Was So Nice To My Face And Talked So Much Crap Behind My Back'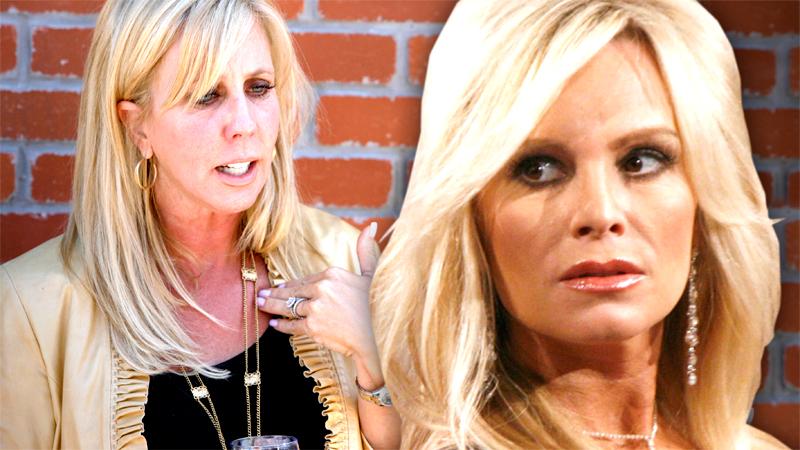 Article continues below advertisement
While the mother of four was angry, Gunvalson acted two-faced about Rosvek on camera, she was even more upset that her old friend trashed her in the process.
In one scene, Gulvalson tells Rosvek that Barney actually wanted to ditch the party. (Barney previously explained to Rosvek that her daughter was sick.)
"I never told Vicki I did not want to go to the party," Barney claimed. "But I did tell her that we don't usually go out when we have the kids, and I did not feel right going to LA in a party bus even if my daughter wasn't sick."
Barney also called out her former bestie for claiming she was responsible for Gunvalson's controversial on-off boyfriend Brooks Ayers' bad reputation.
"No Brooks ruined his own reputation when he was recorded by your son n law calling you names and saying you needed to be beat," Barney seethed.
RadarOnline.com exclusively exposed Ayers' shocking diatribe against Gunvalson last summer: In Radar's tape, he's caught calling his then-ex a "f*cking whore" and threatening to "beat her ass."
She also denies Gunvalson's claims that Barney turned the insurance agent's daughter, Briana Wolfsmith-Culberson, against Ayers.
"Briana knew about Brooks and disliked him years before I ever met him," Barney wrote. "NO I DID NOT PERSUADE YOUR DAUGHTER TO NOT LIKE BROOKS."
"I have NO words for Vicki!" she summed up. "She was so nice to my face and talked so much crap behind my back."
Is Tamra and Vicki's friendship over for good? Sound off in the comments.