'RHOC' Recap: Barney Booty Banter! Tamra Barney & Eddie Judge Reveal Their Bizarre Marriage Secrets, Says Her 'Freak Factor' Is 'Off The Charts'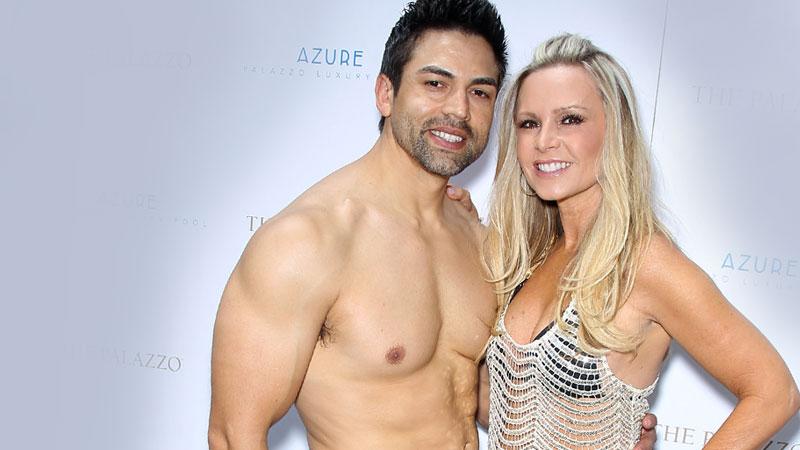 Article continues below advertisement
When Dubrow asked when it would finally happen, Barney sighed, "According to him, next year. The second I met Eddie, we started traveling. Now, all of a sudden, it's like, we can't," she told the camera about herself and her CUT Fitness partner, Judge.
"Being responsible and having your own business, it sucks," she commented.
Barney told Dubrow they had talked about going to Thailand or Bali but added that Judge felt that "there's no way right now that both of us can be away."
So Dubrow decided all the housewives should go on a trip to Bali together — and laughed that Barney should carry her over the threshold because her husband, Terry Dubrow, never did!
Later in the episode, the Judges showed up for Dubrow's Valentine's Day party at the St. Regis Hotel in Monarch Bay, where they had married last June.
"Want to get married again?" Barney asked her husband.
According to Barney, since she'd tied the knot at the St. Regis, she'd always hold it close to her heart.
Article continues below advertisement
Barney told the other housewives the robot baby Astro, whom she and Judge failed to raise, "is gone."
"He's in his little box and he's been shipped off!"
And as RadarOnline.com readers know, sources say the couple never discussed having kids and the whole thing was faked for Bravo.
But Barney has denied reports of marriage trouble, and received flowers at the table from Judge for Valentine's Day.
When Barney revealed all the gals were going to Bali together, Judge asked, "You guys are going to have a lesbian honeymoon?"
Soon, the party got raunchy with a "truth or dare" game that raised some embarrassing questions.
When Barney was asked how much money it would take to get her to pose nude, she said one million dollars.
But Judge joked he would allow his wife to pose nude for fifty bucks!
"What is your freak factor?" Barney asked the group, then turned to Danielle Gregorio and asked, "Do you do anal?"
Danielle said she didn't, but when Barney was asked if she was active in the act, Judge shockingly revealed, "When she's drunk."
Article continues below advertisement
Dubrow's husband Terry marveled, "No sh*t! You guys do anal? You're kidding me!"
Judge then laughed, "Sometimes in the ear!"
"A lady never talks about her freak factor, but since I'm not a lady, I would definitely say that mine's off the charts," Barney bragged to the cameras.
Also on the episode, Barney complained to Vicki Gunvalson about her son Ryan Vieth leaving her to be with girlfriend Sarah Rodriguez, whom he'd only known two months.
Viewers also saw Lizzie Rosvek turning 34 and throwing a birthday party but only Gunvalson showed up, while Barney hurt her feelings by canceling at the last minute after her daughter got ill.
Gunvalson advised Rosvek to be careful with Barney.
"Being friends with Tamra is complicated," Gunvalson told the cameras, because you have to get prepared to get hurt.
Meanwhile, snubbed Rosvek said in confessional, "This is probably one of the worst birthdays I've ever had."