Exclusive
Trouble Already? Tamra & Eddie Judge 'Not In A Very Good Place,' Claims Source — Inside Their Marriage Crisis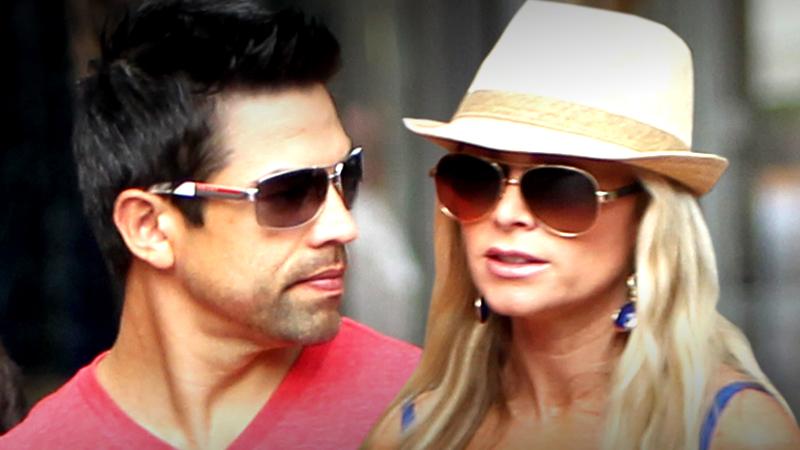 Could Tamra Barney's new marriage to Eddie Judge already be on the rocks one year after their wedding? RadarOnline.com has learned that the health club owner refused to attend the Real Housewives of Orange County reunion with his wife, because he is sick of the constant drama and cat fights between the ladies.
"Eddie was invited to go to the reunion, but refused," a source revealed. "And Tamra was extremely upset about it."
Article continues below advertisement
"For Eddie, however, there was nothing to gain by going and it would have been a waste of his time," the source said. "All of the over-the-top drama, including from his own wife, was just wearing on his nerves."
"Bravo even offered to pay Eddie extra money to go, but that still couldn't entice him. There are no contractual obligations for him to be a part of the reunion," the source claimed.
Indeed, the recent filming of the reunion was drama-filled, as Radar reported, as the first ladies of Bravo took their anger out on Barney for her self admitted lies and backstabbing.
"Vicki Gunvalson was very mad at Tamra for betraying her trust, and continuing her vendetta against then-boyfriend Brooks Ayers," the insider claimed. "But Shannon Beador really went off on Tamra for trying to make her look like a bad wife and mom."
The source added, "Tamara's marriage to Eddie is indeed not in a very good place. It's distressing for Eddie to have his wife be so obsessed with her career in reality television. They constantly bicker, which isn't a good sign. They should be enjoying the honeymoon phase of their marriage."
Do you think Tamra and Eddie will make it? Let us know in the comments!