Exclusive
Tears, Apologies & Insults — Inside The Explosive 'RHOC' Reunion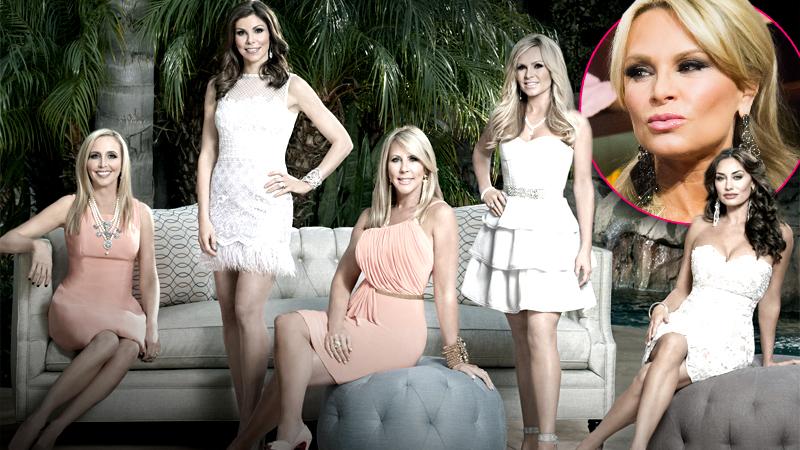 No weaves were pulled and no arrests were made, but during last week's taping of the Real Housewives of Orange County special, the ladies of the O.C. certainly brought their own brand of drama. From insults to tears and heartfelt apologies, RadarOnline.com has all the details on the reunion special — weeks before you'll see it on air!
Filmed last week on the West Coast, the taping was "full of emotion, and it was all aimed at Tamra Judge," an insider revealed. "Heather Dubrow actually apologized to Shannon Beador for the way she was treated this season and for things that were said. In return, both ladies took their anger out on Tamra, accusing her of stirring up drama and being a disloyal friend who spreads gossip."
Article continues below advertisement
"Vicki Gunvalson was also very mad at Tamra for betraying her trust, and continuing her vendetta against then-boyfriend Brooks Ayers," the insider continued. " But Shannon really went off on Tamra for trying to make her look like a bad wife and mom."
During a recent episode of RHOC, Judge was forced to admit she had broken Beador's trust, when she revealed details about Beador's relationship troubles to Dubrow.
Beador had told Barney about her marriage issues, including an email she had received from her husband suggesting he wanted a divorce. At her emotional breaking point, Beador shared her heartache with Judge in confidence, but Judge then told Dubrow – only to have it spread like wildfire.
Though Judge denied leaking the secret at first, she finally admitted to Beador that she was the reason her marital issues were the talk of the O.C.
Article continues below advertisement
"I totally lied to Shannon and I feel like a jerk!" Judge wrote on her Bravo blog.
Meanwhile, the only husbands that were invited to the taping to appear on camera were Terry Dubrow and David Beador.
Heather's plastic surgeon hubby, Terry "didn't want her to apologize to Shannon because he didn't feel she had done anything wrong," the insider said. "Shannon's husband, David, also went off on Tamra for making his wife so upset. It was very sweet in the way David defended Shannon, and he believes that Tamra is very unhappy in her own marriage to Eddie Judge."
All told, producers of the show are "very happy with how the reunion taping went," the insider said. "There was tons of fighting, and tears, which always equates to excellent ratings."
"However, Vicki got in trouble for posting a picture from the set on social media, which she was asked to take down immediately," the source revealed. "Bravo wants to promote the reunion, and doesn't want any images out there yet."
Part One of the Real Housewives of Orange County reunion airs on August 25 on Bravo. Will you be watching?