No Friends Left! Demi Lovato Unfollows Selena Gomez On Twitter, Allegedly Called Her A 'B*tch!'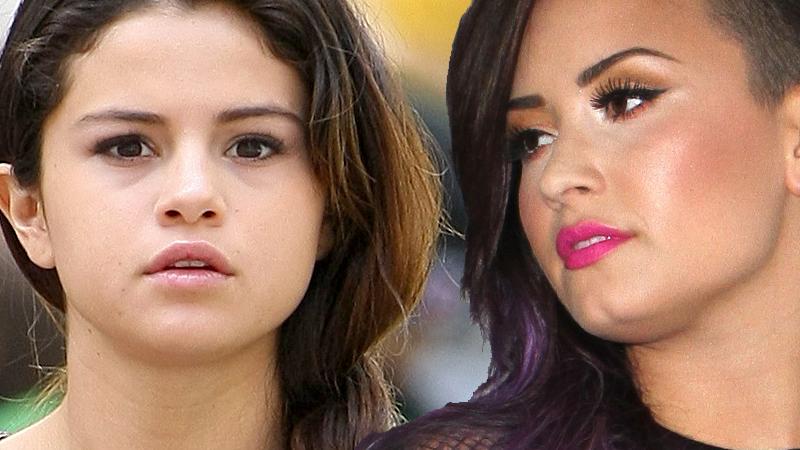 Article continues below advertisement
"Swimming away from the bullsh*t bye b*tch," the "Neon Lights" singer, 21, is believed to have said.
The pair has a long history of feuding.
"We've been through a lot together, we've had periods of times we here we grew apart and we just didn't really talk," Lovato admitted in 2013.
According to Hollywood Life, Lovato, who recently celebrated two years clean and sober, now believes Gomez is a "headache" she's better off without.
"Demi tried to help Selena with her substance problems and also getting rid of Justin from her life and it is apparent Selena refused to listen to Demi's advice," a source told the site. (Gomez entered rehab for what RadarOnline.com exclusively learned was a drinking and drug problem in January, but she left treatment just two weeks after her arrival and continued partying.)
"Demi doesn't need any extra drama, she's learned from her own recovery to lose the people that bring her down and Selena is too much of a headache."
Should Selena finally dump bad boy Justin for good and go back to rehab? Sound off in the comments.