Exclusive
Taylor Swift & Selena Gomez's BFF Status On The Rocks: Justin Bieber To Blame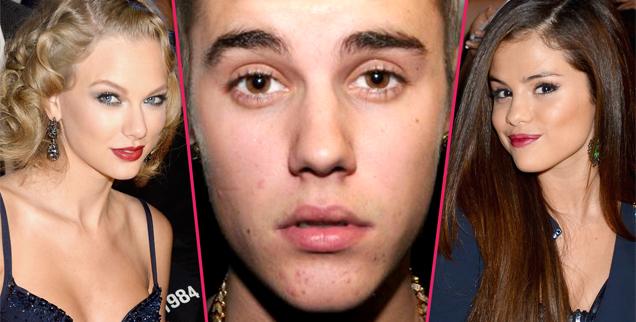 Article continues below advertisement
"Taylor loves Selena and they get along super well, but it's hard for her to watch her best friend keep going back to Justin when she knows it's the worst thing for her," the source told Radar.
"She feels like maybe Selena needs tough love. She thinks Justin is disgusting and has basically told Selena she can't support their relationship and if she gets back with him their friendship will probably never be the same."
"Taylor may not have the best reputation with her dating life but at least she doesn't keep going back to the same loser over and over again like Selena does," the source said.
"Selena's parents and friends can't stand Justin, but for some reason she just doesn't care. She's blinded by him and not realizing what and who she's losing."