Exclusive
What Rehab? Selena Gomez Lets Loose At Oscars After-Party: 'She Was Drinking & Stumbling All Over,' Says Eyewitness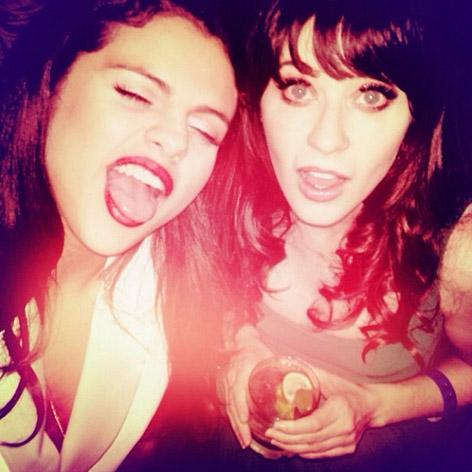 Despite a short stint in rehab — for exhaustion — Selena Gomez got wild Sunday night at an Academy Awards after-party with her best gal pal Vanessa Hudgens.
An eyewitness exclusively tells RadarOnline.com that the "Come and Get It" singer was boozing it up and even stumbled in her heels by the end of the night.
While celebrating film's biggest night at the Vanity Fair party, Gomez, 21, sipped on champagne and other assortments of liquor while goofing off with Hudgens and taking lots of photos.
Article continues below advertisement
"Selena was drinking constantly throughout the entire party when I saw her," the spywitness revealed to RadarOnline.com.
"She was having a grand old time and towards the tail end she was stumbling in her heels and almost toppled right over!"
The source tells RadarOnline.com that Gomez drank champagne and other light liquors that could have been vodka or gin — but says she was just having a good time.
"Selena and Vanessa were just having a really good time, laughing and taking pics," the source told RadarOnline.com. "She wasn't slurring too bad, but was definitely in the happy-sleepy stage."
As RadarOnline.com exclusively reported in February, the ex-Disney starlet attended an Arizona rehab facility in January for a hush-hush emergency two-week stay.
At the time, a rep for Gomez confirmed the treatment exclusively to RadarOnline.com — "Selena voluntarily spent time at Meadows but not for substance abuse," a spokesperson said — although a source close to Gomez revealed that in the months before her stint in rehab, she had been "partying very hard."
And continues to do so, it seems.
Gomez's team declined comment when reached on Monday.