3 Months After Disappeared Plane, Malaysian Airlines Flight Shot Down In Hazardous Ukraine Area, Insider Says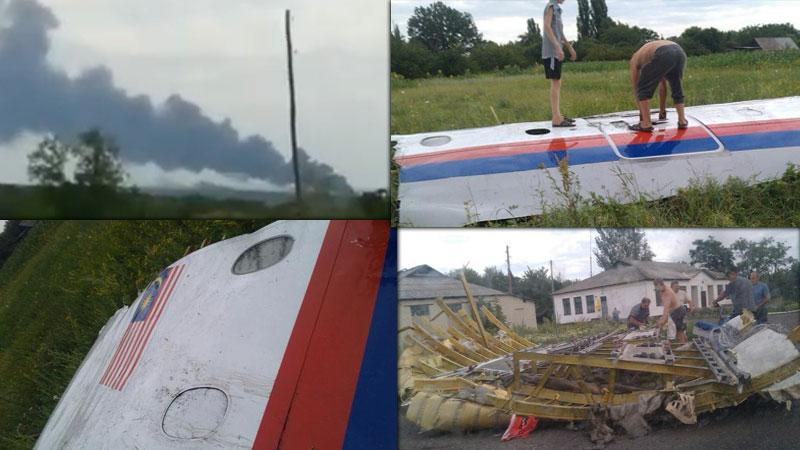 Malaysia Airlines Flight 17, an aircraft with 295 people aboard, was shot down after it was hit by a missile from a Buk launcher, Ukrainian authorities said Thursday, while the airline says it "has lost contact of" it.
Ukraine's interior minister associate Anton Gerashenko, on his Facebook page, said the plane — which was traveling from Amsterdam to Kuala Lumpur, Malaysia — sustained the damage at altitude of 33,000 feet — less than half of the maximum altitude the launcher is capable of reaching (72,000 feet). The area is rife with violent conflict, as of late, between Ukrainians and Russian separatist rebels.
Article continues below advertisement
Malaysia Airlines "has lost contact of MH17 from Amsterdam," the company said on its' Twitter page. "The last known position was over Ukrainian airspace. More details to follow."
Separatist leader Andrei Purgin told the AP that Ukrainian soldiers were responsible for shooting the plane, and said that Russian rebels were not technically able to operate Buk launchers.
Photos uploaded from the Twitter handle @MatevzNovak illustrated the aftermath, with huge chunks of the plane having landed in residential areas.
Watch the video on RadarOnline.com:
youtube=https://www.youtube.com/watch?v=dTCulEzHQh4&w=853&h=480
Officials in the Ukraine said that a Russian plane on Wednesday night shot down a Ukrainian fighter jet via an air-to-air missile.
Malaysia's Prime Minister Najib Razak said he's instituting an "immediate investigation" on the issue, while Defense Minister Hishamuddin Hussein said that pending confirmation the plane is down, he has commanded Malaysian military forces to investigate.
President Barack Obama is aware of the incident and getting content updates, the White House said Thursday afternoon. The president, who's slated to be in Delaware and New York Thursday, talked with Russian President Vladimir Putin, according to White House press secretary Josh Earnest, who added that he was not sure whether the chat took place before or after news broke of the aircraft.
The downed plane Thursday comes three months after the airline's Flight 370 headed from Kuala Lumpur to Beijing vanished; while none of the wreckage or debris was retrieved, as search crews have scanned the Indian Ocean.