Exclusive
46 Days Married, 10 Together?! 'Miserable' Kim & Kanye Living Separate Lives Weeks After Wedding — 'It's Concerning,' Says Source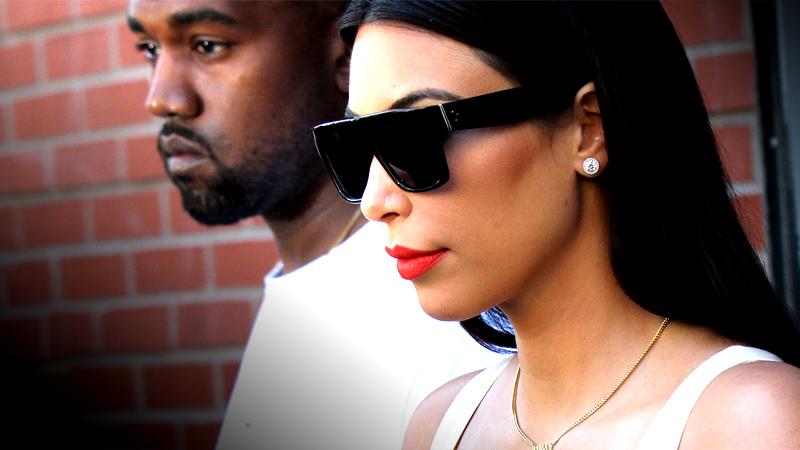 Is Kanye West the next Kris Humphries? Just 46 days after the rapper and Kim Kardashian said "I Do," reports claim that the couple have spent less than two weeks in the same bed. And now, RadarOnline.com has learned, sources close to the couple say that when they actually are together, they're "miserable!"
As Radar reported, the tension began on the honeymoon from hell in Ireland where Kardashian was bored when her new husband attempted to expose her to museums and artwork.
Article continues below advertisement
"Kim complained and sulked the entire time they were in Ireland on their honeymoon," an insider revealed. "She didn't like the cooler damp climate, and the lack of high-end designer stores. Kanye tried to arrange tours of local museums, but she wanted nothing to do with it. Only Kim would go to Ireland and be bored, and go to two separate movies in the same day in a foreign country!"
She even found fault with their first hotel, the luxurious Castle Oliver complex in Limerick, Ireland, as Radar has reported.
According to a source, they packed up after dinner complaining the castle was "too big" and that cellphone reception was dismal, checking in to the Ballyfin House in Co Laois instead — and leaving the hotel on the hook for thousands of dollars.
The couple recently attempted a honeymoon re-do when Kardashian demanded that they take a second honeymoon at pal Joe Francis' luxurious estate in Puta Mita, Mexico, but there, the couple's differences were on display yet again.
Article continues below advertisement
"Kanye was miserable and brooding," the insider claimed. "He isn't really the 'lounge by the pool kind of guy.'"
"Kanye now recognizes that Kim's main interest are shopping and lounging around a pool," the insider said. "It's really concerning to Kanye that Kim doesn't even want to try to experience new things."
And increasingly, they're living separate lives. According to reports over the weekend, the couple spent just 9 nights together in their first 43 days of marriage — a number that has ticked up at least one since Kardashian flew to Paris to meet up with her man on Wednesday.
In addition, the couple recently put their multi-million-dollar Bel Air dream home on the market, leaving Kardashian living with her mom Kris Jenner while West tours the world.
Do you think Kim and Kanye are headed for a split? Let us know in the comments!