Gun-Toting Judge Greg Mathis Was Arrested As A Teenager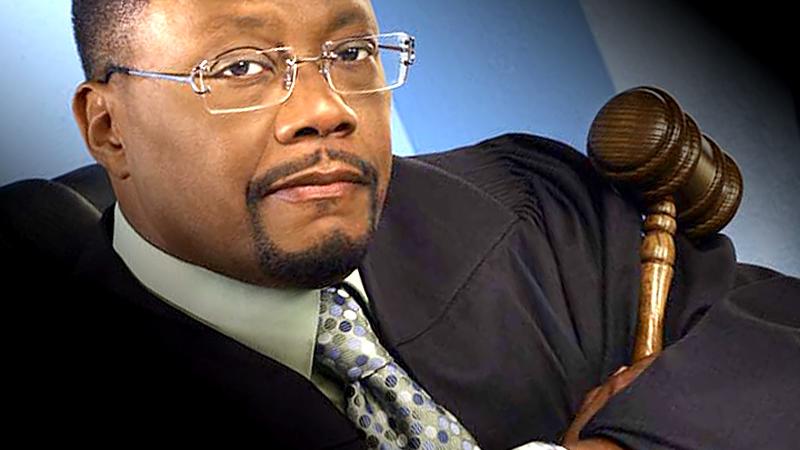 Reality TV judge Greg Mathis is used to laying down the law – but in a shocking twist, he was once on the other side of it!
In an exclusive report by The National ENQUIRER, the former litigator who grew up in one of the worst housing projects in Detroit was once a member of a dangerous street gang called the Errol Flynns and was arrested on several occasions -- one time for carrying a gun! -- a source told the mag.
Article continues below advertisement
"The gang was prominent on Detroit's east side and grew to over 400 members," the source said. "When he was a member, Greg stole and got involved in drugs. He had a rap sheet a mile long."
And after he was caught carrying a gun at the age of 17, he was put behind bars.
But it was his single mother, Alice, who encouraged him to leave the thug life behind and convinced the judge to give him a lesser punishment of probation.
"I was sitting in jail when my mother begged me to turn my life around, because she'd been diagnosed with cancer and had only 12 months to live," Mathis recalled.
After breaking away from the gang, the Judge Mathis star excelled, landing a job at McDonald's and then enrolling in Eastern Michigan University. He went on to get a law degree from the University of Detroit Mercy. From there, his career skyrocketed as he acted as head of Jesse Jackson's presidential campaign in Michigan in 1988. Seven years later he was the youngest person to be elected district court judge for Michigan's 36th District at age 34.
"Greg was throwing his life away," added the source. "He's lucky to have even survived."
But even with a successful memoir, Inner City Miracle, under his belt and a syndicated TV show, Mathis hasn't forgotten where he came from and his misguided youth.
Continued the source, "Greg has given back to his troubled hometown by opening the Mathis Community Center."