Exclusive
McDonald's Lottery Fake Claimant 'OK' Not Winning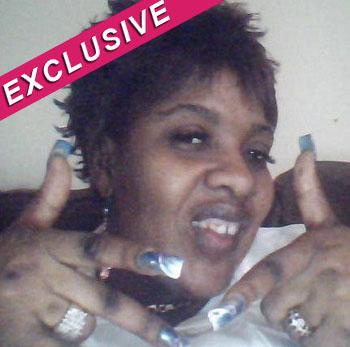 Despite her initial claims to the contrary, McDonald's worker Mirlande Wilson didn't win the Mega Millions lottery, jackpot, but that isn't going to stop her from playing again!
The Maryland woman who claimed that she had won the lottery but couldn't find the ticket, spoke exclusively to RadarOnline.com about the news that three winners have claimed the $218million winnings.
"I'm doing OK," Mirlande said about finding out that her "missing ticket" ultimately didn't have the winning numbers. "That's alright that I didn't win this time."
Article continues below advertisement
When asked why she had claimed to have the winning ticket, she said "I don't even know what happened, but everybody doesn't know what really happened."
Wilson went on to vow: "If the money is for getting then I'm going to get it," despite the fact that the winnings were reportedly claimed by three school teachers.
Meanwhile, Wilson's sister told RadarOnline.com that Mirlande is going to keep playing the lottery.