Maryland McDonald's Co-Workers Claim Colleague Cheated Them Out Of Mega Millions Bonanza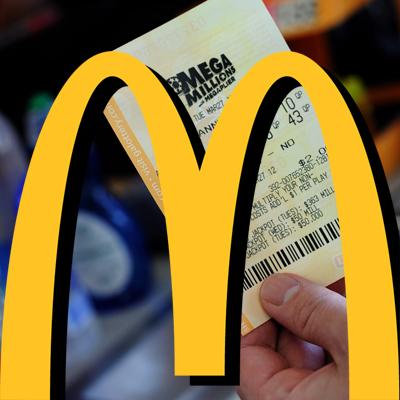 Talk about a Big Mac attack.
A Maryland McDonald's worker named Mirlande Wilson, who claims to have won a third of Friday's Mega Millions grand prize (a lump sum of $105 million), is swirling at the center of controversy Monday, after her co-workers are claiming she's trying to claim the prize solo with tickets they all pitched in for.
Shift manager Suleiman Osman Husein told the NY Post Wilson collected $5 from 15 people in the pool.
Article continues below advertisement
"She can't do this to us!" he said.
According to Wilson, "We had a group plan, but I went and played by myself," noting the golden ticket she claims to have purchased was a separate play from "the group plan.
"I was in the group, but this was separate," Wilson, a single mother-of-seven, said. "The winning ticket was a separate ticket."
Be Careful What You Wish For! The Tragedy Of Past Lottery Winners
The two other prize-winning tickets were sold in Illinois and Kansas.
A man identified as "Allen," a boyfriend of one of the McDonald's managers who chipped in, told the paper the tickets and names of contributors were kept in the store safe. The owner of the franchise, Birul Desai, gave Wilson another $5 to buy more tickets before Friday's drawing, he said, and from that batch, the golden ticket was culled.
Wilson said she bought the winner with an unnamed friend, not as part of the store pool.
Article continues below advertisement
Allen said after Wilson called the restaurant to brag about her win -- keyword is "her" -- he went to her house, and after banging on the door for 20 minutes, she came out.
Allen told the paper he told Wilson, "These people are going to kill you -- it's not worth your life," to which she said, "All right! All right! I'll share, but I can't find the ticket right now."
We'll keep you updated on this story right here on RadarOnline.com.