Mega Millions Lottery: Three Winning Tickets!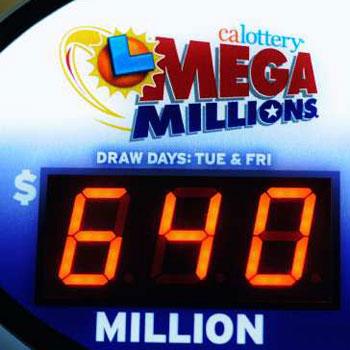 The holders of three very lucky Mega Millions tickets will share the $640 million jackpot, lottery officials have revealed.
In the last hours before the drawing, sales were so explosive, the jackpot went from the initial estimate of $500 million to the final $640 million.
Tickets with the winning numbers were sold in Illinois, Kansas and Maryland.
Illinois' winning ticket was sold in the small town of Red Bud, near St. Louis, by someone using Quick Pick to select his or her numbers. Another winner was purchased at a store in Baltimore County, Maryland.
Article continues below advertisement