Report: Portia De Rossi's Secret Rehab Stint For Drugs & Alcohol -- Ellen DeGeneres' Marriage Crisis Revealed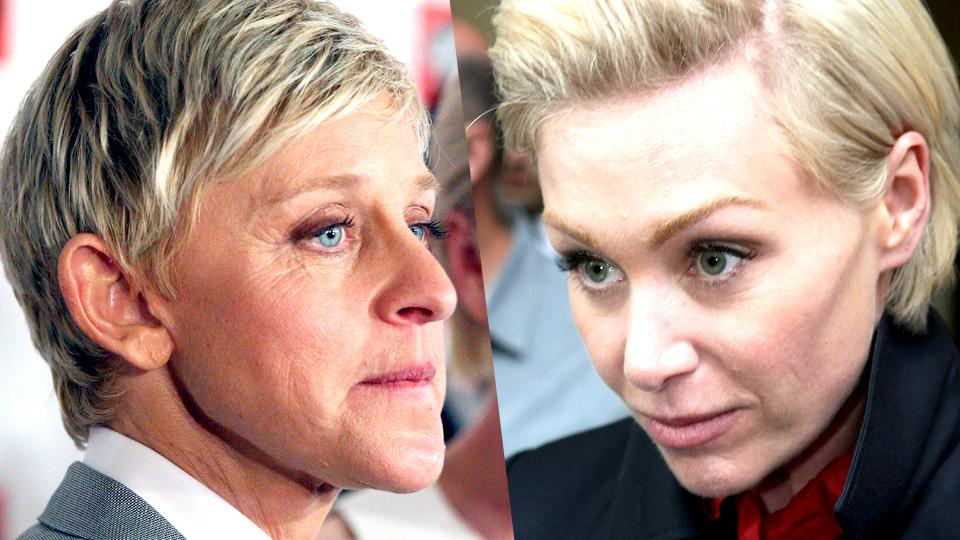 Article continues below advertisement
"Portia hadn't been happy for a while and was drinking and isolating herself, and Ellen confronted her. Portia lost it and blamed Ellen for driving her to drink because of her controlling ways and said she wasn't in love with her anymore. Ellen was crushed and screamed at Portia to get out."
It was just days later that the Arrested Development star checked into Passages in Malibu.
"Portia entered Passages Malibu rehab facility in early May for a 30-day treatment for drugs and alcohol," another source told the magazine.
"Ellen visited her every weekend to support her while she was there."
According to the report, the couple's marriage was riddled with jealousy, lies and fighting.
"Ellen is domineering and Portia is passive. Ellen always calls the shots, and Portia never complains," the source said.
"She felt like a prisoner in her own home. She went from sipping white wine occasionally to drinking at least a bottle or more a day and topping it off with a pill. It got to the point where she was out of it four nights a week. They've had vicious shouting matches — with both of them yelling cruel, soul-crushing put-downs that they both deeply regretted."
Article continues below advertisement
DeGeneres and de Rossi tried couples therapy, prior to the rehab stint, and even had divorce attorneys on speed dial — but with their relationship hanging by a thread the duo is hoping to work it out.
"Portia often felt like she'd been cut off from her friends because Ellen wanted her all to herself. Portia felt like she let Ellen turn her into the ultimate Stepford Wife," the source told InTouch.
"Her bottom wasn't like the dramatic ones you see on a Lifetime movie. It all progressed slowly, and she finally realized she was powerless and not in control anymore."
The source says DeGeneres was heartbroken over her wife's struggle, and has been supportive of her recovery in every way.
"They are on their way to repairing their marriage," the source said.
"It won't be easy. Portia will always be battling these demons. But they love each other."
Calls to both DeGeneres and de Rossi's reps from RadarOnline.com for comment went unreturned.