Exclusive
Rock Bottom! Shia LaBeouf Checks Into Rehab After Drunken NYC Arrest - Report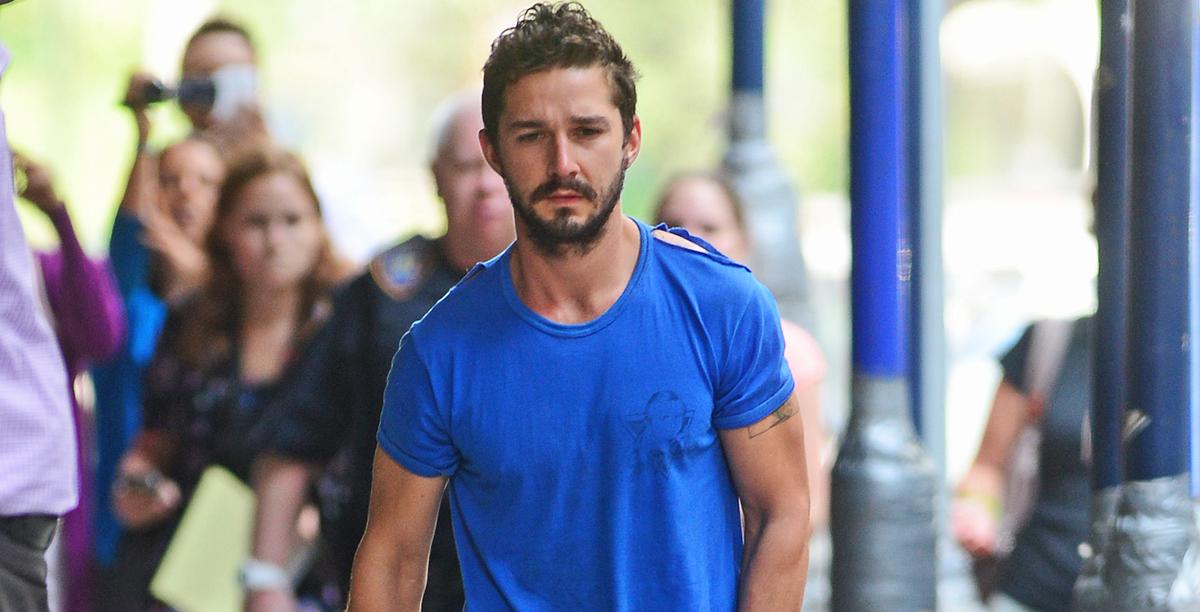 Has Shia LaBeouf finally hit rock bottom? After a June 26 arrest following highly publicized drunken escapades in New York City, the actor checked into rehab in Los Angeles on Monday after being spotted carrying Alcoholics Anonymous literature. Only RadarOnline.com has all the details of his long and messy struggle to get — and stay — sober.
Just days after chasing a homeless person in Times Square and being arrested during a Broadway performance of Cabaret, LaBeouf emerged back in Los Angeles on Monday afternoon, according to x17Online — and onlookers couldn't help but notice the giant blue Alcoholics Anonymous book clutched in his hand. Known by AA members as The Big Book, it is the central text of the program and considered essential reading for anyone trying to get and remain sober. Not long after, according to the report, he checked into rehab, looking "nervous" and "like he didn't want to do it, but knew he had to," an eyewitness said.
Article continues below advertisement
Is he finally ready to give up drinking? This isn't the first time that LaBeouf has dabbled in recovery.
PHOTOS: Drunken Disasters The Stars Didn't Want You To See
The actor admitted long ago to attending AA meetings as a child, accompanying his father. He managed to stay on the straight and narrow as a teen, crafting a promising film career, but after a 2007 arrest at a Walgreen's for what he admitted was "intoxicated" behavior, and a 2008 drunk driving arrest, it was clear he was developing issues of his own.
In 2008, the National Enquirer reported that he had recently taken a chip celebrating 60 days of his own sobriety at an L.A. AA meeting.
By 2011, he was ready to go public with his problems, telling Parade that he was an "alcoholic" after a messy bar brawl.
He was also spotted frequenting AA meetings in both New York and L.A., insiders tell Radar.
But by the next year, there were concerning signs he was off the wagon when he bragged about drinking moonshine and dropping LSD for movie roles.
And this week, he was arrested and charged with harassment, disorderly conduct and criminal trespass in NYC after downing margaritas while watching the World Cup at a midtown bar.