Exclusive
Shia LaBeouf's Father Was Jailed For Rape Offense - See His Mug Shot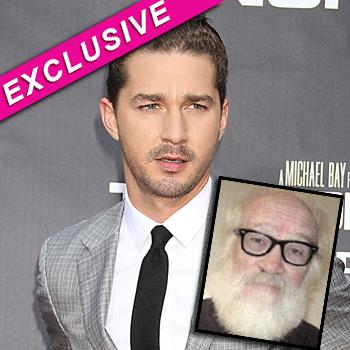 As Transformers star Shia LaBeouf rises to Hollywood's A-list, his father has notoriety of another sort -- he's a registered sex offender.
Jeffrey Craig LaBeouf spent time behind bars between 1981 and 1983, after being convicted of attempted rape, Star magazine has exclusively learned.
See The Mugshot: Shia LABeouf's Father Jeffrey Craig LaBeouf
The conviction means that he is listed on the Megan's Law website, which gives people access to sex offenders across America.
Article continues below advertisement
"The Megan's Law website is 100% accurate," says Nick Pacilio, a spokesman for the Attorney General's office. "If a person is on that website, they are a sex offender."
But someone may be trying to erase Jeffrey's devious past. Star has learned that all official police documentation associated with the assault has inexplicably vanished. Yet the online Department of Justice confirms the crime, describing it as "assault with intent to commit rape."
In the same year as his rape offense, Jeffrey was also charged with kidnapping and assault with a deadly weapon, but the legal outcomes of these charges are unknown.
Shia may know nothing of his father's heinous crime, which was committed before he was even born.
But Jeffrey was accused of sexual harassment by an actress on the set of Shia's first major acting gig, Even Stevens.
On another occasion, Jeffrey was accused of attacking a gay Disney executive who gave him a congratulatory hug.
Article continues below advertisement
Shia even recounted the incident to a magazine a few years later, admitting that his dad practically threw the man through the wall.
Sadly, Shia's father, who worked as a mime and occasionally lived in a teepee in Montana, didn't reserve his violent outbursts for strangers. The 25-year-old star alleged that his father verbally and physically abused him, claiming the Vietnam vet once held a gun to his head during a war flashback.
Even worse, it seems that a penchant for trouble is something Jeffrey passed down to his famous son. The handsome actor has had numerous run-ins with the law, including an arrest on suspicion of DUI - no charges were filed, a bar fight, a drunken street brawl and an arrest for an alleged assault when he was just 19 after he allegedly tried to stab a neighbor - no charges were filed.
Shia's rep did not return phone calls for comment.