Shia LaBeouf's Star-Studded Run-In With Justin Bieber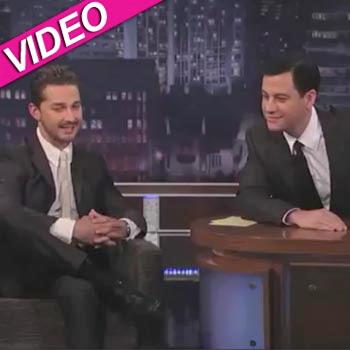 by RadarOnline.com Staff
Shia LaBeouf's a handsome young Hollywood star, with a film (and dating) resume that most actors can only dream of -- and even he's a little star stuck by Justin Bieber!
Jimmy Kimmel Thursday tried to stir it up by showing a video of the Biebs' gal pal Selena Gomez hugging LaBeouf, intimating there could be a love triangle that would shake young Hollywood to its' very foundation.
Not so, said LaBeouf, but he did have a great Bieber story to share all the same.
Article continues below advertisement
The Transformers hunk described a run-in he had with the Baby singer at the MTV Movie Awards, and how he left in awe of the 17-year-old showman.
"He rolls up with a huge squad of dudes ... he has to," said LaBeouf. "He has this presence like Buddha or a young prince. I went up to say, 'Hi' and the security is like, 'Wow, wow' and ready to take me down. Bieber does this two-finger wave like, 'He's OK.'
"He's like a 16-year-old Frank Sinatra -- he has so much presence."