Selena Gomez's Surprise Encounter With Shia LaBeouf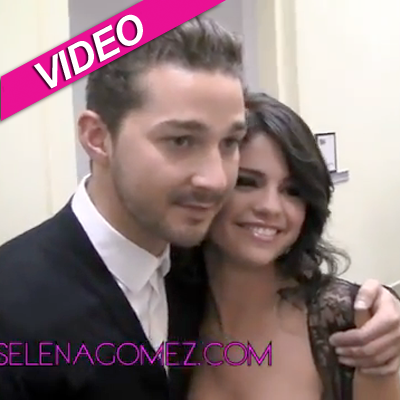 by RadarOnline.com Staff
We all have our secret celeb crushes - even Selena Gomez.
The Disney darling, 18, posted a super cute video on YouTube on Tuesday showing her surprise run-in with actor Shia LaBeouf backstage at a TV studio.
"Oh my gosh," Gomez - looking utterly embarrassed - said out when she unexpectedly ran into the Transformers star. "I'm so sorry to bother you," she said.
"Hey, nice to meet you," LaBeouf ,25, happily responded. "Thanks for being so sweet to me. You're really sweet to me."
Article continues below advertisement
The two then posed for a couple of photos together before Gomez slid back to her dressing room. "Oh my gosh, he's so handsome! I'm so embarrassed!" she said.