Exclusive
EXCLUSIVE: Shia LeBeouf Bar Fight Captured On Surveillance Video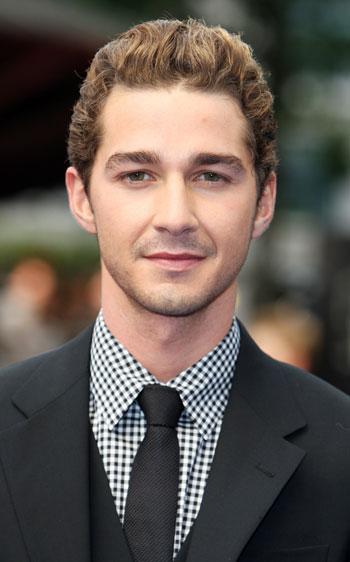 Shia LeBeouf's bar fight with a "fan" was caught on surveillance video, RadarOnline.com has learned exclusively.
The video could become crucial evidence if the altercation ends up in court. Police responded to Mad Bull's Tavern early Saturday when the actor got into a physical confrontation with Mark Mastro, who admitted to RadarOnline.com that he called Shia a "f**king f**got."
"He charged at me," Mastro told RadarOnline.com exclusively. "I jumped over the patio fence onto the sidewalk to get away from him. But he kept coming after me.
Article continues below advertisement
"He was getting in my face. He was talking sh*t. He was chest-bumping me."
A bouncer intervened and police walked Shia to a squad car.
But a source at the bar says that blows were traded.
"Shia socked the guy in the jaw and Shia got hit in the face," said the source. "It's on video."
RadarOnline.com has not seen the surveillance video.
"The video is about four minutes long and the bar has been asked not to give it out."
It is unclear who asked the bar to withhold the video but the fight could lead to a civil suit. Police did not make arrests on the scene.
The Los Angeles Police Department confirmed to RadarOnline.com that their officers were on scene at Mad Bull's and no one was arrested.
Mastro said he approached Shia inside and asked to take a photograph, for his girlfriend. Shia refused, and the two men encountered each other outside later.