Casey Anthony Is Cleaning House! Working As Attorney Cheney Mason's Live-In Maid — But Failed To Claim Income In Bankruptcy Filing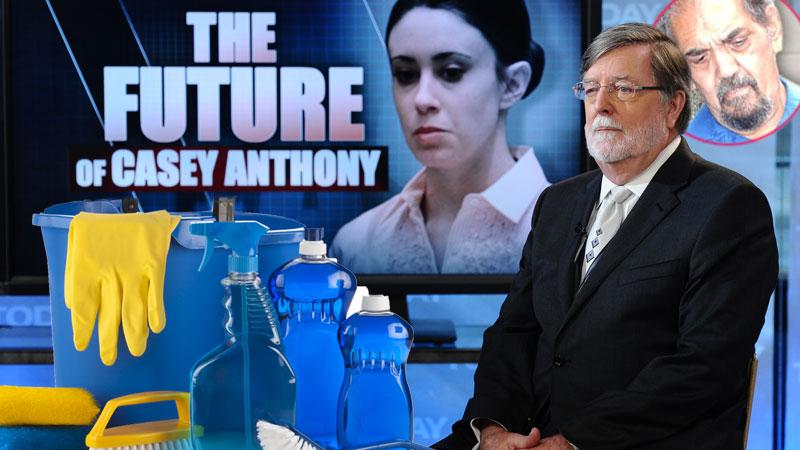 While Casey Anthony remains a virtual recluse, the acquitted 'Tot Mom' is working as a live-in nanny for her attorney, Cheney Mason!
After Anthony's legal team negotiated a failed book deal for her, The National ENQUIRER reports she disappeared from the public eye and has been living the life of a hermit inside Mason's Florida mansion.
But there are new legal woes looming for the 28-year-old, because it seems the money she made for her domestic duties inside Mason's home weren't claimed in her 2013 bankruptcy filing, claims Casey's Ghost author Rick Namey.
Article continues below advertisement
"She's staying in his house and acting as a housekeeper — and working there," Namey told The ENQUIRER.
"The value of that accommodation has to be ascribed as income on the bankruptcy application and it's not!"
According to documents filed with the Bankruptcy Court in Fla., Anthony claims she's been unemployed for four years with an annual income of zero.
If Anthony indeed made a false statement about her income in the bankruptcy filing she could face up to five years in prison and a $500,000 fine.
The lawyer for the trustee handling Anthony's bankruptcy filing, Allen Watkins, tells The ENQUIRER they are "looking into" Namey's allegations.
For more on Casey and what she's up to three years after her acquittal, pick up the latest issue of The National ENQUIRER, on newsstands everywhere Thursday.